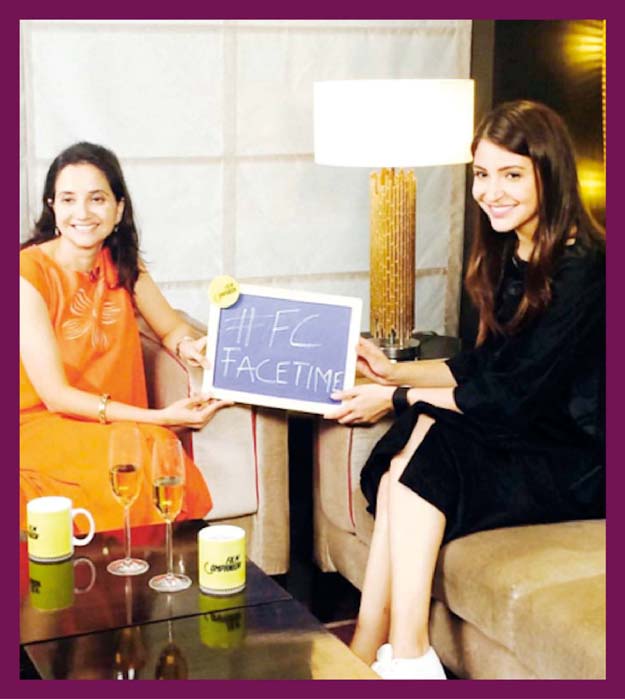 ---
With 2015 at a close, we decided to look back on all of the biggest moments of the year. And what we noticed came as a pleasant surprise: 2015 has been an exemplary year for women. Not only have several women's issues come to the forefront during the year but women have also proved their mettle and risen to fight for equal rights. So, before you bid farewell to these last few, power-packed months, let us take a trip down memory lane and rejoice in the many developments they offered.

Hashtag activism: A baby step forward

One of the key developments during 2015 was the female stronghold over social media. Women have virtually ruled over popular platforms like Facebook, Twitter and Instagram and utilised them to further their cause.




The entire year has been a whirlwind of online awareness campaigns and hashtags. Some of them like the #ILookLikeAnEngineer have aimed towards gender equality in the global, corporate world. It was sparked back in August by American software engineer Isis Wenger whose photograph was included in her company's recruitment campaign. Although the picture showed Isis simply smiling into the camera, it was met with negative comments from people who felt she looked too good to be a real engineer. One commentator even went on to say that she did not appear "remotely plausible" as "what a female engineer should look like." In retaliation, Isis took to social media to highlight the misogyny, prejudices and sexism rampant in her field of work and established #ILookLikeAnEngineer which clocked in over 75,000 tweets across more than 50 countries.




On the topic of female appearances, the #PowerofMakeup provided a refreshing respite from the multitude of online makeup tutorials. Early on in 2015, social media saw thousands of women posting selfies of themselves with only half of their faces was made up — the other side left au natural. The trend was initiated after famous Dutch beauty blogger Nikkie de Jager spoke about the hypocritical practice of judging women who enjoy cosmetics and dressing up. In the video, Nikkie responded to the mounting ridicule, saying, "Nowadays, when you say you love make-up, you either do it because you want to look good for boys, because you're insecure or because you don't love yourself." Nikki went on to admit that oftentimes, she felt that the world deemed it a crime for a woman to enjoy looking good. Soon enough, the video went viral and women all over the world began posting the selfies in her support.


A picture from Lahore for #GirlsAtDhabas

But perhaps the most prolific of the year's hashtag campaigns has been #GirlsAtDhabas, started by Karachi-based dhaba-goer Sadia Khatri. The idea came to her when she posted a photograph of herself and her friends at a nearby dhaba on Instagram, along with the hashtag #GirlsAtDhabas. One of her followers suggested she start a series and so, Sadia and her friend Sabahat Zakariya started a Tumblr page of the same name. Herein, they curate photo submissions sent in by desi women across the country who, like them, love to hit their local dhaba for some tea. The hashtag has beaten the decades-old orthodox idea that it is unsafe and unladylike for women to visit dhabas. Soon after its launch, women from different parts of South Asia began sending in selfies of themselves at dhabas, all under #GirlsAtDhabas. In fact, the idea recently sparked a movement to set up a dhaba catering to more women and those belonging to gender minorities. Sadia and Sabahat have been busy searching for a space to establish the dhaba and even began the #DhabaForWomen fund to generate money for it.

Celebrating women through motion pictures

Bollywood has always had a huge impact on how its viewers like to live their lives. For instance, back in the year 2008, many young women began working out in hopes to achieve Kareena Kapoor's size-zero figure. Similarly, fans of the Ranbir Kapoor and Deepika Padukone starrer Yeh Jawani Hai Deewani began to visit the snow-capped mountains of Kashmir, just like the star couple did in the movie.  But with a fair share of good and bad impacts, 2015 has overall proved to be a progressive year for women in Bollywood as well.


Anupama Chopra and Anushka Sharma

One of the high-points of the year has been Anushka Sharma's interview with film critic Anupama Chopra wherein the actor spoke vociferously against gender inequality within the film industry. The 27-year-old highlighted the blatant sexism and double standards she and her contemporaries have to deal with as members of Bollywood, from inequitable earnings to the issue of age.




Anushka's interview came on the heels of Man's World, a multi-starrer, four-episode series released by Y-Films a youth production house of Yash Raj Films, on the 29th of September. The show aimed to promote gender equality through the concept of a role reversal between men and women in India, in support of UN's Global Goals for Sustainable Development. In the movie, a young marketing officer named Kiran walks in the shoes of women in the corporate world and experiences the many issues they have to deal with daily. It operates on the idea of what if (what if women treated men the way men treat them) and expertly portrays the female struggle in a comical manner.

The year 2015 also saw a surge of women-centric movies which were hugely appreciated by both film critics as well as movie-goers. Movies such as Anushka's NH10, Deepika's Piku, Kalki Koechlin's Margarita with a Straw and Angry Indian Goddesses gave these leading ladies the chance to grow and develop their acting skills and prove that female actors can achieve success sans male leads as well. In fact, movies such as Dil Dhadakne Do and Tanu Weds Manu Returns —  both of which had strong female protagonists —  have also performed brilliantly at the box office.

Advertising the right way

For decades, the advertising industry has taken a dig at women, their relationships and perceived duties. Things are less bleak on the international front, considering 'successful marriages start in the kitchen' concept promulgated by kitchen goods giant Agee Pyrex in the 1950s. Thanks to the feminist movement, such ideas have largely been shunned and replaced by more progressive, pro-women advertisements. But here in Pakistan, things remain rather bleak. Our cooking oil advertisements are evidence enough, as they always depict women as dutiful bahus or housewives, trying to impress their in-laws through good food.




Therefore, it came as no surprise when a new restaurant called 'Table No. 5' in Islamabad tried to gain publicity by developing sexist humour. What did shock us, however, was the uproar its marketing strategy incited. One of the key taglines promoted by the restaurant read "If she won't make you a sandwich, we will." To make matters worse, much of the menu was named after international celebrities who have been convicted for abuse against women, such as a chicken steak called The Charlie Sheane. There is also a beef and cheese dish titled the Kris Browne, coined with reference to Chris Brown who is known to have assaulted his ex-girlfriend Rihanna. People from across the country were outraged at the restaurant's audacity and dubbed it misogynistic. Eventually, the brouhaha compelled the restaurant owners to issue a public apology for the misdemeanours.




Such was the case with Singapore-based online clothing store SuperGurl which used the phrase 'Rape Us Now' as a catchphrase for their Black Friday sales this year. The line was accompanied with a photograph of a young woman in a suggestive pose. Fortunately, after hoards of criticism and being labelled "inappropriate" and "disgusting", the brand's creative director Jordus Lim posted an apology. "SuperGurl did not mean it to be offensive to anyone," he stated.  The banner was also removed immediately from the website.

Aunty Pakistan

Aunty Pakistan, a twitter handle that become an overnight sensation, gave many women in Pakistan a reason to rejoice. Aunty challenges sexist stereotypes prevalent in Pakistani society, one funny tweet at a time. The handle takes on misogyny on the political, social and cultural fronts and managed to amass a following of more than 3,500 people in just a day and a half after its inception. It has given Pakistani women a voice and defiantly called out sexism in our patriarchal society and that too, in a tummy-tickling, sarcastic manner.


Nisma Chauhan is a subeditor at the magazine desk. She [email protected]
Published in The Express Tribune, Ms T, December 20th, 2015.
COMMENTS
Comments are moderated and generally will be posted if they are on-topic and not abusive.
For more information, please see our Comments FAQ