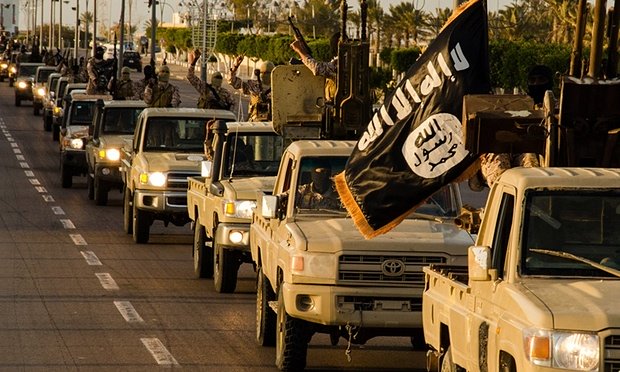 ---
PESHAWAR:



Although Pakistani soil is no longer used by militants to transmit messages of violence and extremism, the country's airwaves are being polluted by three stations from across the border in Afghanistan.




The most recent addition is the Radio Khilafat station of the Islamic State (IS).

The station has traumatised locals not only in the tribal areas, but as far as the settled area of Charsadda near Mohmand Agency.

Da'ish outlawed despite doubts over its existence

"They've been running all sorts of propaganda," a resident of Charsadda tells The Express Tribune. "Most of the content is a call for recruitment."

The battle for the airwaves in the northern parts of Pakistan is nothing new, but an IS-backed radio station is. A concentration of various militant outfits formed their basis on the areas bordering with Afghanistan.

The Khalifat Radio and a station being run by a banned outfit have been running their campaigns from across the border with intermittent transmissions, threatening the local population. The frequencies may have varied, but the messages stay the same.

A senior security official says the radios are being run from three main areas in Afghanistan—Nazyan, Archeen in Nangarhar and Kunar. "The radio transmitter is at a height of more than 7,000 feet which makes the reception area wider," he reveals. "That is why the transmission can be heard in areas far [and wide] even though [the stations] are operated from within Afghan territory."

Not only Pakistan, but the US Defence Secretary Ashton Carter, in his unannounced visit to Kabul on Friday, had warned of "nests of IS" in Nangarhar. His views were earlier corroborated by General John Campbell who leads international forces in Afghanistan. He said IS militants had gathered over the last six months in Nangarhar and Kunar.

Assistants of terror: How women raise funds for Da'ish in Karachi

The developments on the Durand Line are not isolated incidents. In its previous maneuvers, the IS had managed to attract a faction of Tehreek-e-Taliban Pakistan fighters who pledged allegiance to IS. The latter is now helping these fighters take on the Afghan Taliban.

A former jihadi and current politician in Afghanistan says one reason for this could be the fact that they all swore allegiance to Mullah Omar who is no longer there. "How else would you explain the same people fighting against each other?" he asks. "If IS manages to capture Afghan Taliban, they slaughter them," he explains. "What they did to locals in Nangarhar is another story."

He says in the absence of an administration, locals are leaking information to the Afghan Taliban to counter IS after a five-year-old child was killed along with his family.

Another security official in Pakistan says it is easier for militants to setup an FM transmitter as little equipment is required. He adds the presence of people affiliated with banned outfits who escaped the military operation is a recurrent problem.

However, he says these recent developments have not gone unnoticed. Meanwhile, officials in Pakistan have been quick to deny any radio transmissions from high profile militant commanders on its airwaves.

Published in The Express Tribune, December 23rd, 2015.