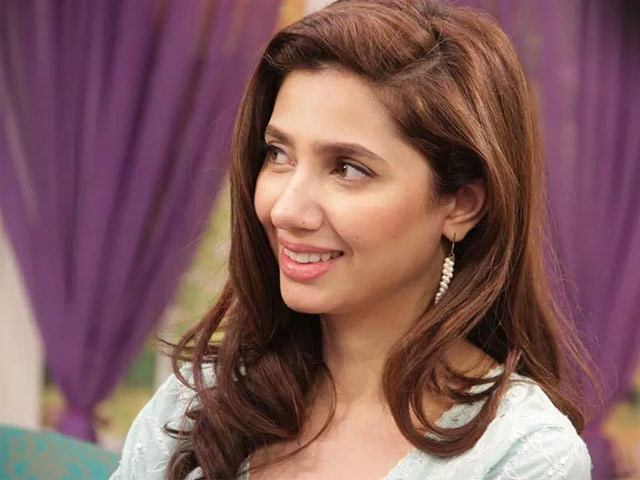 ---
KARACHI: Even before the film's much-anticipated release on the first day of 2016, we're sold. Ho Mann Jahaan — and what we know about it so far — gives us some serious #SquadGoals and makes us want to break out in the Shakar Wandaan dance and that too in the Baarish.

But there's an air of mystery surrounding the plot of HMJ. Sure, the trailers are out and the cast has been promoting the film widely, but what we know so far is pretty straightforward.

Chemistry between Sheheryar-Sonya electrifying in new Ho Mann Jahaan song

The movie revolves around the lives of three music-loving, college friends, played by Mahira Khan, Sheheryar Munawar and Adeel Husain. And when a film's story line features three people, the safe assumption is that this always involves a love triangle. Well almost always.
https://www.instagram.com/p/--71W4FO1_/
A recent interaction with Sonya revealed the love triangle may in fact be a 'square'.

Whatever it may be, these non-platonic shapes almost always end up in camps. Are are you Team Edward or Team Jacob; Team Khirad or Team Sarah; Team Aniston or Team Jolie; Team Adeel or Team Shehryar?

One thing's for certain, we're Team Mahira.

The leading lady brushes off any sense of discreetness about the movie as she sits down with The Express Tribune in Karachi for an interview.

"I don't know why you feel that way because I have been talking a lot about the characters and their journeys," she replied when we asked if the HMJ team is being extra cautious in keeping the story under wraps.
https://www.instagram.com/p/8nmktIuQVg/
"Obviously, we can't give away the conflict which is important in any storyline. But I think from the trailer you can tell that it's about three people who want to be musicians but their parents are not supportive. One parent says you can't bring an artist home; the other says music is not good. So, you understand what's happening," she added.

Mahira says there are several themes in the film. "There's opposition. Then their is friendship. But essentially, the film is about three friends and what happens in their lives during a year, year-and-a-half period."
https://www.instagram.com/p/-ZH5YQFO_m/
Talking about famed AD filmmaker Asim Raza, who will be making his feature film directorial debut, Mahira says she has known Asim since a long time as she had done her first commercial with him. Interestingly, Sonya, too, shot her first commercial with Asim. "A lot of people will tell you that. He belongs to that pool of talented ad filmmakers who need to make feature films. And thank God he has."

If we go against item numbers, we can produce better music than Bollywood: Atif Aslam

She also reveals that Asim and her were, in fact, in talks for another film. "I hope we still do that movie because I was very excited about it. But somehow Ho Mann Jahaan came about. I really liked the script because I have been wanting to do something light and contemporary."
https://www.instagram.com/p/7P8xylOQcp/
That would be quite a transformation, considering her character in Bin Roye. So, are her fans are in for a surprise? "If you're a fan, you're waiting for your favourite actor to do something else. You're rooting for them. When they slip, you pray they make a comeback. When they do something different, you pray that it goes well. When they do something that they're known for, you go with open arms. So, I am not worried for my fans because I know, if I have done a good job, they will like it."
https://www.instagram.com/p/8iGwabOQYL/
HMJ's music is exceptional, we all know that by now. And obviously, Mahira is a fan. "I love the music. I have to say, I am pretty lucky with the kind of music I have had in my dramas and movies. I liked the Bin Roye music immensely and now Ho Mann Jahaan is a great album too," she said.



Shakar Wandaan by Asrar Shah

Mahira added that her favourite track is Baarish. "I wish it was picturised on me. I don't want to be the girl in it, I want to sing it. In fact I feel it's written for me. I even asked Jimmy but he said he wrote it for his cat," she said jokingly.



Baarish by Jimmy Khan

Part of HMJ's appeal is the string of cameo appearances by some top Pakistani actors -- including Fawad Khan. Does that mean we will get to see the fan-favourite pair of Humsafar fame reuinite on the big screen?

"It's not just Hamza [Ali Abbasi] and Fawad. There are a lot of interesting cameos. And no Fawad and I don't share screen space," Mahira disclosed.

Hamza Ali Abbasi will make cameo appearance in Ho Mann Jahaan

In terms of future projects, Mahira says even though she is open to the idea of working in TV, she wants to do more films. And more importantly, she wants to do good work.

"I love what I do and I wouldn't have it any other way. It's the biggest joy to have this job."