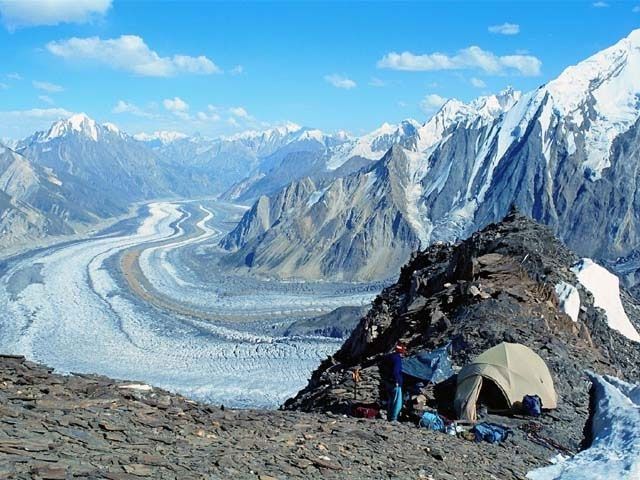 ---
GILGIT: Gilgit-Baltistan Chief Minister Hafeezur Rahman has said Diamer Valley will be developed to bring it at par with the rest of the region. He was addressing a delegation from the valley at his office in Gilgit on Saturday.

"We will pay attention to infrastructural development," Rahman said. "The projects, which were left incomplete by the previous government, will also be completed on a priority-basis." According to the CM, the promises made before elections in June will be fulfilled.

"Thore, Tangir and Darel valleys will be provided with power and road infrastructure," he said. "The army's engineering corps services will also be hired for the construction of roads in the valleys."

About the construction of the Diamer-Bhasha dam project, Rahman said the project will reap benefits for the entire valley and create job opportunities. The chief minister asked residents of Diamer to help the government eliminate troublemakers from the valley.

"We have zero tolerance policy against terrorism and we expect residents to identify the persons involved in such activities," he added.




Transparency

According to Rahman, steps have been taken to ensure transparency in the acquisition of land for the dam.

"So far, we have managed to ensure Rs3 billion is not used for corruption," the chief minister said.  This has been possible through initiatives taken by Space and Upper Atmosphere Research Commission (SUPARCO).

In July, the G-B government signed an agreement with SUPARCO and Water and Power Development Authority. Under the agreement, the agency uses data collected from various satellites to verify information on land acquisition submitted by revenue officers.

The initiative has made G-B government the first in the country to seek the services of SUPARCO in a power project that is likely to produce 4,500 megawatts of hydroelectric power.  Earlier this year, the federal government approved Rs101 billion for land acquisition for the project.

Of the total allocation, Rs49.8 billion had been sanctioned for land acquisition and compensation. Another Rs24 billion will be spent on the construction of three model villages, and Rs8.7 billion on social safety for the affected people, and Rs634 million for environmental protection.

There is also a long-standing row between G-B and Kohistan over a 10 kilometre strip of land on both sides of Basri check post which is among the areas demarcated for acquisition for the dam project.

The disputed land, which separates Kohistan from the region, has been a bone of contention between Thor Valley, Diamer in G-B and Harban Nala, Kohistan in Khyber-Pakhtunkhwa. The status of the land remains uncertain and has been the cause of considerable unrest in Diamer and Kohistan as it involves compensation and royalty in the long run.

Published in The Express Tribune, December 13th, 2015.