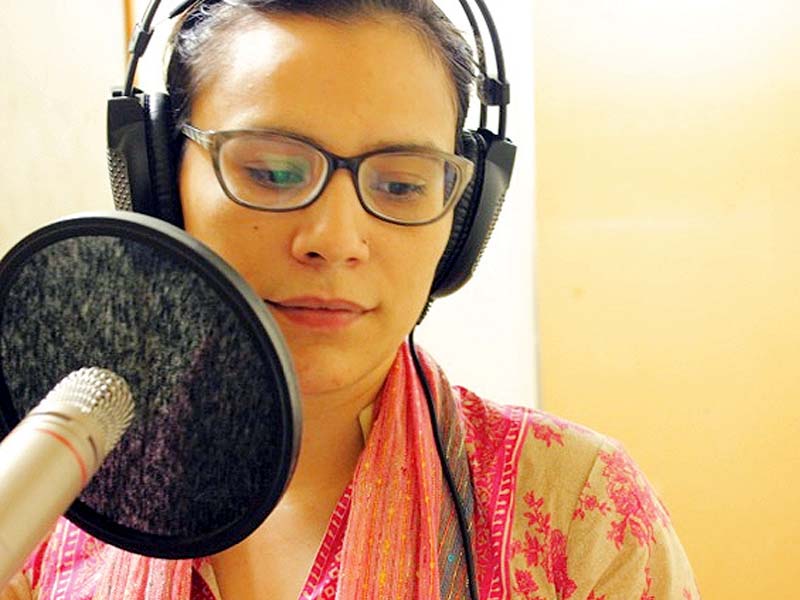 ---
KARACHI:



In wake of the ghastly December 16, 2014 Army Public School, Peshawar attack, notables from around the world registered their protest and reacted to the massacre in their own way. Musicians, film-makers and writers paid tributes to the 151 schoolchildren and teachers who were shot in cold blood.




Unesco recently partnered with Grammy-winning producer Kevin Mackie, songwriter Krista Wallhagen and singer-film-maker Rupam Sarmah to produce a music album dedicated to world peace. The idea was to collaborate with musicians from countries that are worst-hit by terror.

They connected with Tehzeeb Foundation patron and music curator Sharif Awan who handpicked a team for producing a track dedicated to the APS victims. Talking to The Express Tribune, Awan said, "The song is a reaction of creative minds to the inhumane attack." Awan is also the driving force behind Pakistan's first-ever Grammy entree, Indus Raag, and is the only voting member of National Academy of Recording Arts and Sciences from Pakistan. "Our Grammy exposure helped us team up with big names in the world of music for the UN project."

APS a national tragedy; national leadership to attend, says Ghani

Awan approached acclaimed poet and writer Harris Khalique with the idea who penned the lyrics for the track which was named Gulsher. The song is about a 13-year-old schoolboy Gulsher and his five-year-old brother Shamsher. "It was produced in the spoken word genre. Our international collaborators were highly moved by the Khalique's concept," Awan said.

Veteran music producer Arshad Mahmud agreed to take care of the music while singer-songwriter Zoe Viccaji was roped in for handling the vocals. It was conceived and created simultaneously in Karachi and California by the team. "We spent the whole of previous Ramazan working on the song. We would enter the studio after taraweeh prayers and work until sehri."

Awan convinced actor, director and broadcaster Zia Mohyeddin to read out excerpts of the poetry in the track. The readings punctuate Zoe's vocal bits. Sitar maestro Nafees Ahmad Khan also collaborated on the project, playing his weapon of choice and also providing backing vocals to the track.

Never forget: Ceremony will be held at APS, says Qaiser

The song, which will be released as part of an album that will feature tracks from all over the world, was also played at the historic International Nelson Mandela Day for Peace, Justice and Democracy celebrated on July 17 and 18 in Frederick, Maryland in the US. "Two songs were selected to be played there. Gulsher was one of them," Awan added.


Gulsher, who was 13
Just loved whisking his sister up from deep slumber
He just loved hiding away his grandma's pen
He just loved teasing his mum by being brash
He just loved nagging his daddy for more cash
Now he will not wake his sister up
Now he will not hide his grandma's pen
Now he will not pester his mum again
Now he will not eye his daddy's purse
From school today, he came back in a hearse
The school was squashed in terror's embrace
Massacre of the innocents, no mercy, no grace
When the cortege left home, the day was cold and dry
And the old grandma … stared blankly into the sky
Shamsher, who is five, with his brother's looks
Picked up Gulsher's schoolbag, his lunchbox, his books!
Published in The Express Tribune, December 13th, 2015.
Like 
Life & Style on Facebook, 
follow
@ETLifeandStyle
on Twitter for the latest in fashion, gossip and entertainment.