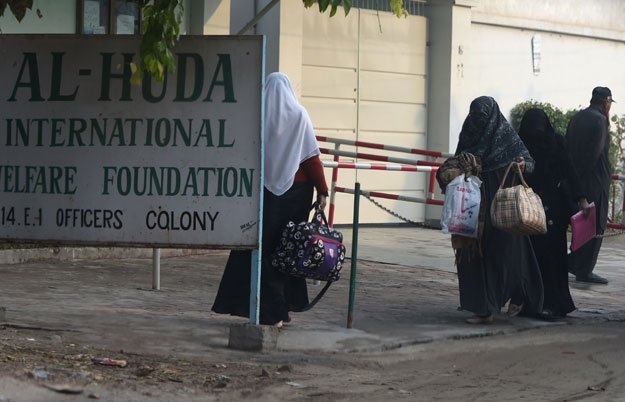 ---
OTTAWA: A Toronto-area Islamic school with links to a seminary in Pakistan where California attacker Tashfeen Malik studied shuttered its doors Tuesday after it was reported that former students had sought to join the Islamic State group.

Public broadcaster CBC said four teenage girls who had taken evening and weekend seminars at the Al-Huda Elementary School in Mississauga, Ontario had traveled overseas in 2014.

Tashfeen Malik unable to understand message of the Quran: Farhat Hashmi

But three of them were intercepted by security officials in Turkey before they could reach Syria.

The eldest of the teen girls, all of Somali heritage, managed to get into the war-ravaged nation where she still resides, said the Toronto Star, citing a sibling.

The Al-Huda Elementary School said on its website it decided to close temporarily because the media report had put its 160 students at risk.

"Al-Huda Institute Canada would like to be clear that law enforcement authorities have never brought forward any allegations that four girls associated with the institute traveled to join terrorist organisations," administrator Imran Haq said in a statement.

Al Huda — an insider's view

"In addition, the institute has no knowledge as to the identity of these individuals and as such, cannot confirm whether or not they were enrolled in the Institution, for how long, or any other related information."

"We are and remain committed to working with authorities on this or any other matter."

Malik, a 29-year-old Pakistani national, pledged allegiance to the Islamic State group before she and her husband Syed Farook shot 14 people dead in California last week.

California shooter attended madrassa in Multan: teacher

The Al-Huda women's seminary in Pakistan where she studied in 2013, and which has branches around the world, has condemned the massacre.
COMMENTS (9)
Comments are moderated and generally will be posted if they are on-topic and not abusive.
For more information, please see our Comments FAQ