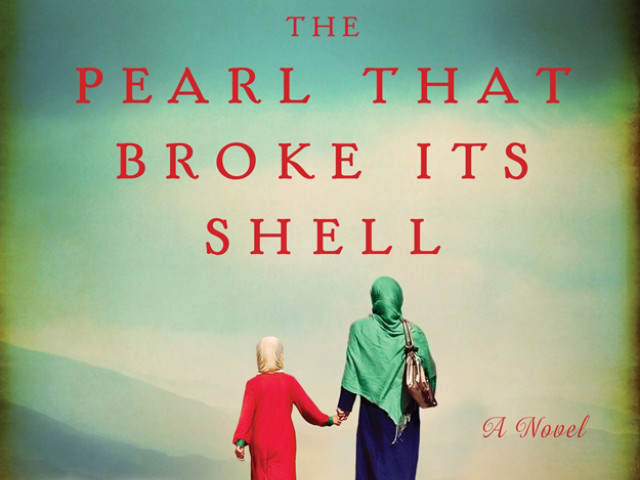 ---
KARACHI:



How do you escape a life that is meant to be your naseeb (destiny)? How do you fight a culture that will bury you to the ground and make you wish it did almost every day of your life?




Nadia Hashimi's debut novel The Pearl That Broke its Shell published last year provides some answers to these puzzling questions. The book offers a transition between two stories. Set in Afghanistan, it examines the plight of two women who lived in separate times ­— 100 years apart from each other. Rahima, a child bride, is the main storyteller. Khala Shaima, her crippled aunt, is the only link to her ancestor, Bibi Shekiba, whose stories keep the girl who had to grow up too fast, fighting for an escape.

The novel is a true glimpse into the country's laws, customs and traditions. More often than not, the cultural nuances regarding women can shock the more modern or oblivious reader who is unfamiliar with a lack of change in the mindsets of those who live in a foreign land.  Overall, the book also provides a glimpse into the lives of those women dominated by men who have turned into monsters in a war-torn country. Most of these men have "plenty of wives and opium to release their rage". As one of the characters in the book says, "He enjoyed when I put up a fight. He was a man of war after all."




Book review: The Lovers and the Leavers - Tangled up in blue

Even for those who are aware of Afghanistan's situation, the book is a compulsive page-turner till almost three-fourths of the way. Beyond this point, the stories appear rushed and do not appeal to the reader. As the end approaches, the emotional turmoil of Bibi Shekiba and Rahima's troubled existence turns cold, leaving the reader with a small sigh instead of a heavy exhale.

The Pearl That Broke its Shell is, if nothing more, a tragic story on how being a girl in Afghanistan, especially in a village, means almost nothing as girls are destined to be plucked from one home into another.

This is the story of unacceptable deformities, of women treating their own kind as dirt to blow off steam from their husbands' inhumanity. It presents the story of Rahima, a bacha posh (a girl who is turned into a boy to help the household before the age of marriage), who tries to learn from Bibi Shekiba's struggles to cultivate her own naseeb when she loses everything. She says, "I was a little girl and then I wasn't. I was a bacha posh and then I wasn't. I was a daughter and then I wasn't. I was a mother and then I wasn't."

Book review: Of Rift and Rivalry - Adrift in rift

Between the two stories, there is a voice of reason and understanding. Khala Shaima appears to be a constant element throughout the novel. She is a ray of hope in a time when many women — who were forbidden from seeking an education and having a say — suffered violent lives and deaths.

For a debut novelist, Hashimi manages to keep a tight grip on the story for the most part. However, the dialogue appears flat and the book desperately needed another round of editing. As a result, the author is unable to give the novel the punch it needed to hit home, to keep the emotional connection alive. This may come as a disappointment for Khalid Hosseini fans seeking a shock to their system to remind themselves to be grateful for their lives.

Book review: Sophia - Unlocking the world of Sophia Duleep Singh

Title: The Pearl That Broke Its Shell

Author: Nadia Hashimi

Pages: 480

Publisher: Prakash Books

ISBN: 9780062244765

Price: Rs755

(Available at Liberty Books)

The writer is Sports Editor at The Express Tribune.
She tweets @mariiiamg

Published in The Express Tribune, December 6th, 2015.

Like Life & Style on Facebook, follow @ETLifeandStyle on Twitter for the latest in fashion, gossip and entertainment.