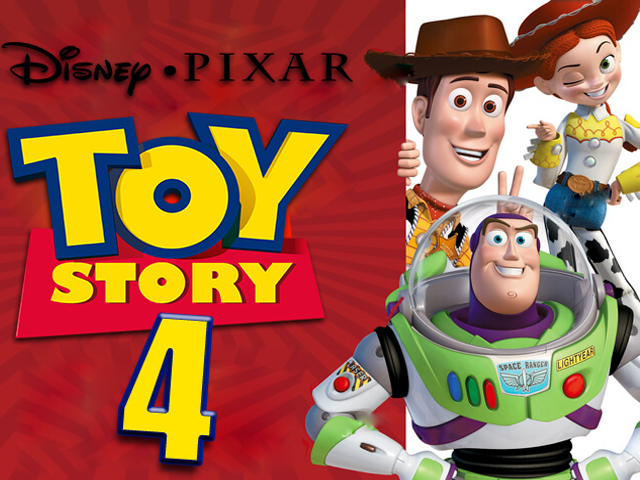 ---
Toy Story 4 keeps surprising us with the franchise's continued excellence
Thematically smart and visually beautiful, Toy Story 4 retains the heart and soul of the franchise.
---
Pixar continues its tradition of making grownups tear up at children's movies with Toy Story 4, a touching adventure so earnestly sweet that it's futile to resist its charms.

The studio once again makes good use of its abilities to entertain audiences of all ages with this animated adventure, and even though this instalment may not have been strictly necessary, it is still a delightful revisit to the acclaimed franchise.




Sheriff Woody (Tom Hanks, of course!), Buzz Lightyear (Tim Allen), and the rest of the gang are now in the possession of little Bonnie (Madeleine McGraw), given to her at the end of the prequel by college-bound Andy (John Morris). But while the rest of the group are enjoying their new life, Woody is feeling left out since he is no longer a favourite toy and is often ignored by his new owner.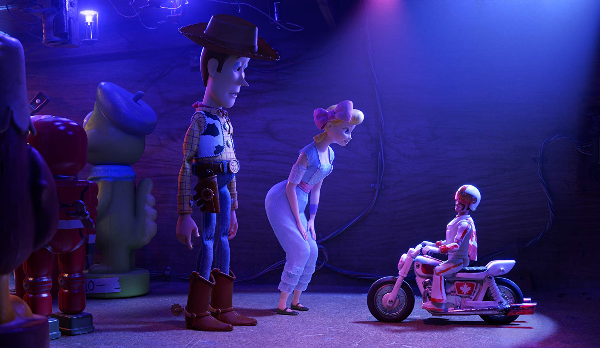 He is still dedicated to looking after Bonnie though, and when she goes to kindergarten orientation, he sneaks along, hoping to help her, and then inadvertently inspires the young girl to fashion a new toy, Forky (Tony Hale), out of items from a trash can. Bonnie immediately becomes attached to her handmade spork companion. But Forky, on the other hand, ends up experiencing an identity crisis, convinced that he is trash and not a toy.




Realising how important Forky is to Bonnie, Woody makes it his mission to guide the toy and retrieve him when he goes missing. Their adventure – running parallel to Bonnie's family's road trip – takes them to an antique store where things take a dark turn when defective doll Gabby Gabby (voiced with precise eeriness by Christina Hendricks), tries to steal Woody's voice box, and also leads to a reunion with Bo Peep (Annie Potts) whose separation from Woody marks the start of the movie.




The toys grapple with obstacles and learn life lessons along the way in this heart-warming new chapter in a series that keeps surprising us with its continued excellence. Thematically smart and visually beautiful, Toy Story 4 retains the heart and soul of the franchise, and even if it may not be as emotionally intense as its predecessor, it still proves to be emotionally resonant.




There is plenty of humour amidst the toys' zany antics, guaranteed to put a smile on your face, while the bittersweet ending is certain to leave you in tears.

The voice cast, as always, is terrific. It's such a joy to hear Hanks and Allen's voices again while being reunited with Woody and Buzz (even though the film puts the latter in a more secondary role than one would have ideally hoped). You might wish at some points that the focus had remained on the original toy group instead of Woody being sent off on his own mission for the film's primary arc, but the newcomers who assist him here – including plush toys Ducky and Bunny (Keegan-Michael Key and Jordan Peele) and motorcycle daredevil Duke Caboom (Keanu Reeves) – are fun new additions to the series.




In a summer of disappointing sequels, Pixar has shown us, yet again, how to do a sequel right. This may not be the best episode in the series but it's a testament to this franchise's strength that even its weakest instalment is this good. With its wit, warmth and wonder, Toy Story 4 easily makes you forget that it's not a terribly essential instalment, although the film can't quite make you forget that its prequel left us with a better conclusion.

It may not be a sequel we needed, but it's so downright charming that you'll be glad we were blessed with this chapter anyway.


(All photos: IMDb)
Facebook Conversations
COMMENTS
Comments are moderated and generally will be posted if they are on-topic and not abusive.
For more information, please see our Comments FAQ