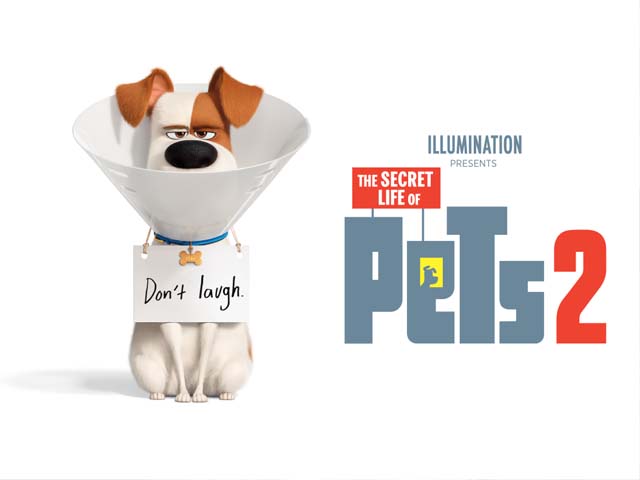 ---
The Secret Life of Pets 2: A disjointed sequel struggling to find a reason to exist
An unnecessary sequel, aimed at appeasing little children in hopes of piggybacking on the success of the first film.
---
The financial success of a movie pretty much guarantees whether or not a sequel will eventually pop up, as Hollywood studios eagerly try to milk any and every cash cow they can lay their hands on. But not all films actually merit or deserve a sequel. The Secret Life of Pets, for instance, clearly didn't.

The 2016 animated adventure – a peek at what pets get up to when their owners aren't home – was no masterpiece, but it did rake in a lot of money. Illumination unsurprisingly decided to give the film a sequel, even though it seems like they really didn't have a coherent plot for it. The Secret Life of Pets 2 lazily puts together a handful of uninspired subplots and tries to pass them off as a feature film.


The film kicks off with Dogs Max (voiced by Patton Oswalt, replacing the disgraced Louis CK who voiced the character in the original) and Duke (Eric Stonestreet) going on a road trip to a farm where a tough sheepdog, Rooster (Harrison Ford), helps Max overcome his fears.

Meanwhile, Max's friend Gidget (Jenny Slate) loses Max's favourite toy, Busy Bee, and has to infiltrate a group of felines by pretending to be a cat after receiving training from the tabby Chloe (Lake Bell). For some reason, in a parallel storyline, the rabbit Snowball (Kevin Hart), who thinks he is a superhero, helps Shih Tzu Daisy (Tiffany Haddish) rescue a mistreated tiger from a travelling circus.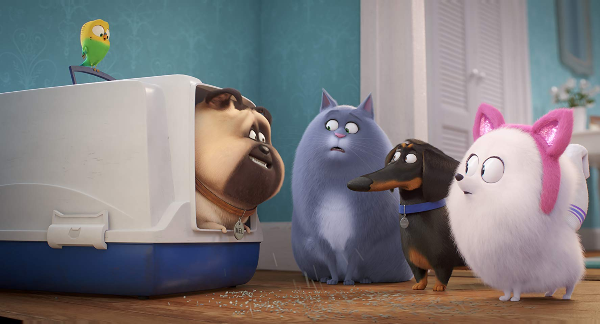 The characters go off on their own for much of the film, each of their subplots keeping them occupied in their separate escapades for far too long. The result is a disjointed, uneven movie that feels like it is struggling to find a reason to exist. Some of its detours work better than others. The standout here is Chloe training Gidget to be cat-like; it isn't executed with the level of competence and spark that would make it an instant classic, but the segment actually manages to deliver a few laughs.




There is some cuteness and charm on display as well as some zany antics, and of course there are a couple of (clumsily delivered) lessons to be learned along the way, but it's a mix that will only manage to entertain very young children. The movie isn't clever enough to strike a chord with an even slightly older demographic, let alone the parents of said youngsters who have probably experienced the same ideas delivered through far superior vehicles, like Pixar's Finding Nemo and the Toy Story franchise, for instance.

The film's energetic, spirited voice cast does seem to be trying their best to bring some joy to the proceedings, but there isn't much they can do with an unexciting script burdened with standard, dull plot points. Hart brings his usual level of enthusiasm and vivaciousness to the part, but even his energy can't save this forced sequel.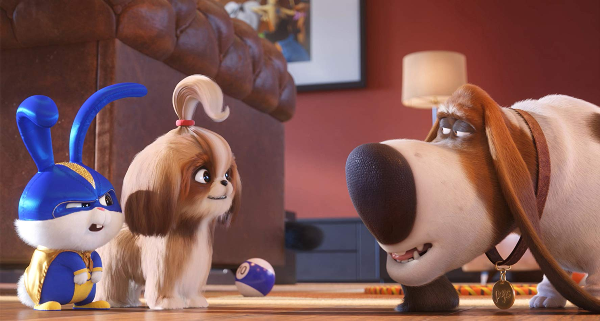 The Secret Life of Pets 2 is as an unnecessary sequel, clearly aimed at trying to appease little children in the hopes of piggybacking on the success of the first film. It plays like a group of shorts forced together into a one and a half hour movie, each segment akin to an episode of a television cartoon show. Focusing on any one of these individual threads might have yielded better results, but instead the film tries to force feed the audience multiple storylines all at once. As a result, the audience isn't truly invested in these seemingly incongruous subplots.

It's disappointing to see Illumination trying to build uncreative franchises instead of exploring newer, more inspired ideas. They did something similar with Minions, which capitalised on the popularity of those little yellow creatures from the Despicable Me franchise. Both, the talent involved in The Secret Life of Pets 2 and its audience, deserved a better sequel than this half-cooked, forgettable film.



All photos: IMDb