---
Can Adam Sandler and Jennifer Aniston's comedic chemistry save Netflix's Murder Mystery?
It won't redefine cinema, but it will hopefully serve as a fun comedy flick for the summer.
---
Based on his long list of frequent collaborators, it is only logical to surmise that it must be fun to work with Adam Sandler. But while everyone may have a great time making films with him, the end results aren't always as much fun to watch as they may have been to make, which explains why the critical reception for most of Sandler's films has been mixed, if not altogether negative.

Still, there have been a number of Sandler movies such as Punch-Drunk Love, Reign Over Me, Funny People, and the more recent The Meyerowitz Stories, that have managed to charm viewers along the way.

Here's hoping the upcoming Murder Mystery will fall in the latter category.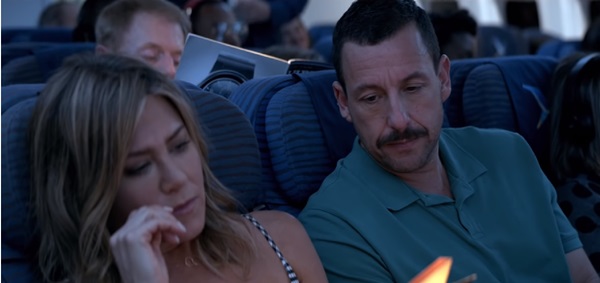 Set to premiere on Netflix next month as part of Sandler's ongoing multi-picture distribution deal with the streaming giant, the film finds him reuniting with his Just Go With It co-star Jennifer Aniston for some comedic hi-jinks. The movie tells the story of a long-married couple who run into some unexpected trouble on their much delayed honeymoon.




While on a European vacation, police officer Nick Spitz (Sandler) and his wife Audrey (Aniston), who happens to be a fan of mystery novels, are invited to a yacht by a mysterious stranger (Luke Evans). While there, they are framed for a crime they did not commit and end up becoming the prime suspects of the murder of an elderly billionaire.

Hilarity (hopefully) ensues as the couple try to unravel the mystery and clear their names.




Director Kyle Newacheck doesn't seem to be trying anything too inventive here, but the trailer certainly offers a few amusing moments and suggests that the film will be enjoyable. Naturally, Aniston exudes charisma in the trailer, and her pairing with Sandler works well here. Their comedic chemistry will surely make it fun to watch the duo trying to work their way out of their messy predicament.

It won't redefine cinema, but it will hopefully serve as a fun comedy flick for the summer.

Murder Mystery arrives on Netflix on June 14, 2019.

All photos: Screenshots