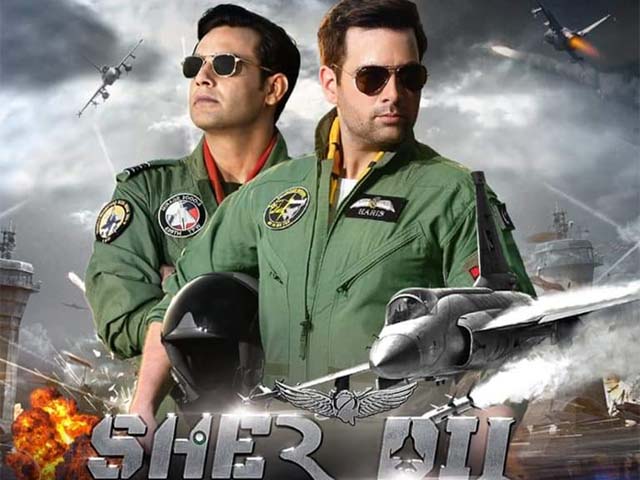 ---
Patriotism, pride and the Pakistan Air Force – Sherdil is the movie we needed right now
Given the recent Indo-Pak tensions, Sherdil is ironically releasing at the perfect time & this is worth appreciating
---
Azfar Jafri is one of those Pakistani directors who seems to love experimenting. He started with Siyaah (a horror film), then Janaan (a love story) and then Parchi (a comedy-crime film). All of these films had drastically different genres. Now, Jafri brings us Sherdil, which focuses on yet another genre – an action film focusing on fighting for the sake of the country.




The trailer of Sherdil released just last week and is already receiving mixed responses from the viewers. Sherdil is about the lives of people associated with the Pakistan Air Force (PAF). The film features Mikaal Zulfiqar, who is playing the role of Flight Lieutenant Haris Mustafa, the protagonist, and Hassan Niazi as Flight Lieutenant Arun Veerani, who is the antagonist in the movie.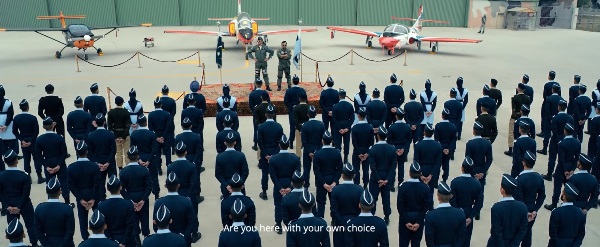 Armeena Rana Khan appears to play the love interest of Zulfiqar in the film and Sabeeka Imam also seems to play an integral role in the film. Sherdil is written and produced by Noman Khan.




The trailer displays some impressive aerial combat scenes, giving us a taste of what to expect from the film. Moreover, the cinematography seems enthralling. The larger-than-life scenes capturing the combat planes flying over vast mountainous territory appear to be shot very well and with a lot of precision. In fact, the action sequences resemble those of a high budget Hollywood or Bollywood film, and it takes a while to come to terms with the fact that this is in fact a Pakistani film!

Niazi, who previously donned the character of the villain in Maalik, looks suitable as the character of Veerani.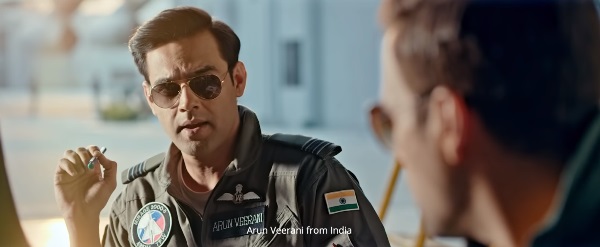 Zulfiqar also looks promising in his role as the male lead. His last film Na Band Na Baraati was a box office disaster, and since this will be his first ever project where he plays a lead character, he will have to leave a lasting impression.




Samina Ahmad (as Zulfiqar's on-screen grandmother) also appears on the silver screen again after her role in Load Wedding, and her dramatic dialogues definitely add intensity to the trailer.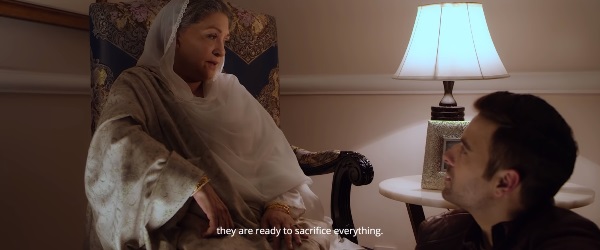 Given the recent tensions between India and Pakistan, Sherdil is ironically releasing at the perfect time, and this is certainly something worth appreciating. With the recent capture of pilot Abhinandan Varthaman, Pakistanis were already pumping out their chest with pride for their air force. This movie will perhaps push the audience even more towards the theatre so they can relive the patriotism whilst seeing the behind the scenes action that takes place in the air force.




Some people are comparing Sherdil to the recently released Pakistani film Parwaaz Hai Junoon, because other than the similar themes involving the air force, both films also seem to offer similar takes on romance and family life. We will obviously have to wait to see if Sherdil offers anything drastically different from Parwaaz Hai Junoon.

Sherdil also releases in time for Pakistan Day and will be directly competing with Kamal Khan's Laal Kabootar, featuring Ahmed Ali Akbar and Mansha Pasha in the lead roles. Interestingly, both films present entirely different genres and Pakistani audiences will be delighted to see the variety they can choose from. Let's hope and pray that Sherdil lives up to the expectations of its viewers and does not disappoint.

Sherdil hits theatres on March 22, 2019.

All photos: Screenshots
Facebook Conversations
COMMENTS
Comments are moderated and generally will be posted if they are on-topic and not abusive.
For more information, please see our Comments FAQ