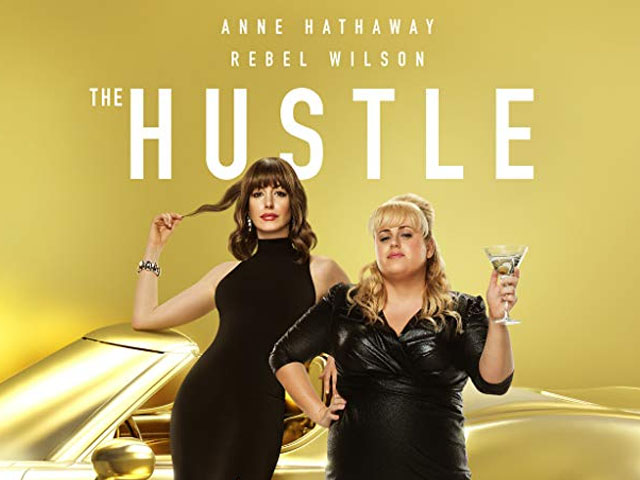 ---
If we are to go by the trailer, The Hustle is a puddle of problems
It doesn't feel like Hathway and Wilson can hold a candle to the incomparable comedic pairing of Martin and Caine.
---
From female Ghostbusters to an all-women Ocean's 8 heist caper, Hollywood has enthusiastically embraced the idea of gender-swap remakes. But the results haven't generally been quite as impressive as fans would have hoped.

Next in line with a gender-flipped rehash of a classic is, The Hustle, a remake of the 1988 film Dirty Rotten Scoundrels (which was itself a remake of the 1964 film Bedtime Story).

And from the looks of it, it doesn't seem like the new project will be able to surpass its predecessor or fare better than the other recent female-centric revisits. If the trailer can be trusted, there are problems aplenty with this version.

Although Anne Hathaway and Rebel Wilson – who portray a high class scam artist and a low rent con artist respectively, teaming up to con a tech billionaire (Alex Sharp) – are talented actresses, they seem a tad miscast here.





Between Hathaway sporting a bizarre (presumably British?) accent and Wilson repeating the same shtick that she is known for, it doesn't feel like the duo can hold a candle to the incomparable comedic pairing of Steve Martin and Michael Caine.




Putting women in the lead also seems to rob the film of the twist that Glenne Headly delightfully delivered in the 1988 movie. The whole premise of the remake seems to be built around the "men always underestimate us, and that is what we use" idea that gave the 80s film its clever ending.

While Director Chris Addison and his team must have their own plans for a surprise ending – because surely the ladies won't be outsmarted by a man? – it remains to be seen if they can deliver it with quite as much impact as the Frank Oz movie did.




Perhaps it would have been more fun to watch Hathaway and Wilson in an original movie instead of this remake. The project will probably seem more interesting to viewers who haven't seen the original Martin/Caine comedy. And of course there is still hope that the film will turn out better than its trailer suggests. But if nothing else, then at least The Hustle will introduce a younger generation to Dirty Rotten Scoundrels which isn't a bad outcome at all.




Previously scheduled for a 2018 release, The Hustle will now arrive in theatres on May 10, 2019.

All photos: Screenshots
Facebook Conversations
COMMENTS (1)
Comments are moderated and generally will be posted if they are on-topic and not abusive.
For more information, please see our Comments FAQ