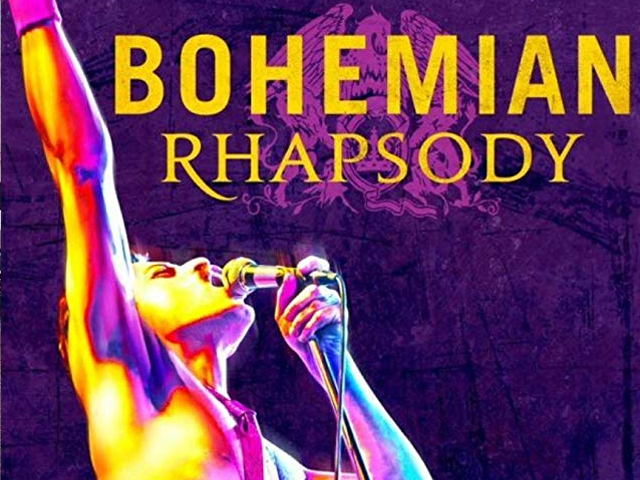 ---
Bohemian Rhapsody is a disgrace to Queen's genius and to Freddie's legacy
Most of what we see is not an accurate reflection of how it really happened. And this is just one of its many problems
---
As the Queen biopic Bohemian Rhapsody commences, a young Freddie Mercury (portrayed by Rami Malek) approaches the members of Smile – a local band he admires and whom he has just seen performing at a club – and shows interest in joining the group. Too bad, he's told; he's five minutes too late. But their lead singer just quit so the band is effectively over unless they can find a new vocalist. Well, they're in luck! Freddie belts a few lines from one of their songs and proves that he'd make a terrific new frontman, his overbite notwithstanding.


Oh and just before he speaks to the band, he meets a bystander who turns out to be Mary Austin (Lucy Boynton), his future girlfriend and lifelong friend.

All these major life-changing encounters within a matter of minutes … it's a series of coincidences so amazing that it's hard to believe it's all true. That's because it isn't.

In fact, hardly anything you see in Bohemian Rhapsody is an accurate reflection of how things really happened. There are discrepancies in the timeline, distortion of events, and outright fabrications.

It's all a bit of a disgrace.




Capturing a complicated life and person on film may certainly require creative liberties but that is hardly an excuse for misrepresenting reality. Criticising Bohemian Rhapsody's inaccuracies is not about being a pernickety nit-picker. The discrepancies are so glaring that they're distracting and altogether misleading.




Why Director Bryan Singer (and subsequently Dexter Fletcher who took over the project after Singer's firing) wasn't concerned with painting a truthful portrait of real-life people and events, even though said details were widely known, remains a mystery. And just why would anyone choose to make a biographical drama but distort its biographical elements? It's hard to tell.




Perhaps an even bigger issue with Bohemian Rhapsody is how it turns textured reality into a formulaic rock biopic and doesn't do justice to anyone involved in the project. The film doesn't do justice to Queen's genius or to Freddie's legacy. And it certainly doesn't do justice to its cast.




To be fair, the filmmakers really have made excellent choices while casting the movie. While no one is likely to suggest that Malek looks like Freddie's doppelganger, it's his skill as an actor that makes Malek's performance so impressive. The other actors who portray the members of Queen – Gwilym Lee plays guitarist Brian May; Ben Hardy appears as drummer Roger Taylor, and Joseph Mazzello as bassist John Deacon – are all very well cast in their roles, as is the aforementioned Boynton.




You can't fault the acting in this project. And you certainly can't fault the power of the music that soundtracks the movie. Queen's hits remain as enjoyable today as they were decades ago. That said, from an acting point of view, it's a tad disappointing that we don't hear Malek performing the songs himself; apparently the tracks are "an amalgamation of a few voices" including Malek's, but it is predominantly Freddie's distinctive voice we hear throughout the movie.




Ultimately, Bohemian Rhapsody is a wasted opportunity. From how Freddie joined Smile and turned it into Queen to how he was diagnosed with AIDS (which was, by most accounts, two years after Live Aid, and not before), things didn't happen how the film depicts. And its infidelity to the truth is just one of its multiple problems. The filmmakers had the incredible story and music of a legendary band and were lucky enough to gather such impressive acting talent, so it's a let-down that they couldn't make the best use of these remarkable assets.



All photos: Twentieth Century Fox
Facebook Conversations
COMMENTS (6)
Comments are moderated and generally will be posted if they are on-topic and not abusive.
For more information, please see our Comments FAQ