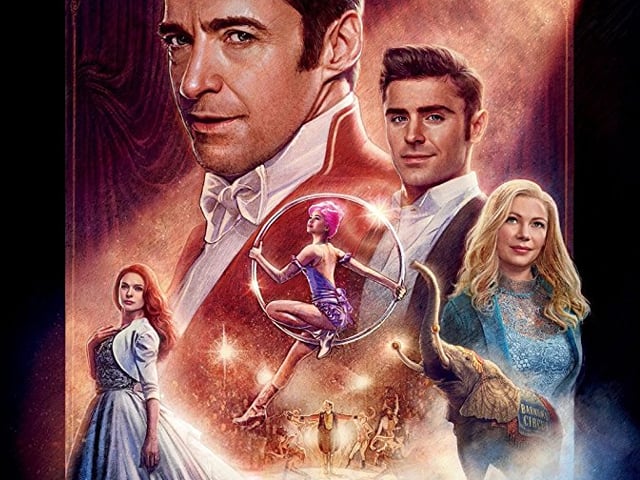 ---
Despite its great cast, The Greatest Showman failed to put on a show
A shallow, hollow musical that ignores the nuances of its actual story to create a saccharine, sterile, feel-good tale
---
Every once in a while, a project comes along that, on the face of it, has several elements that suggest the final piece will be stellar. However, it ultimately ends up failing to turn its promising individual components into an impressive whole. The Greatest Showman will go down in history as one such film.


Based on an intriguing real life story, starring a terrific leading man, and featuring the musical work of award-winning songwriters, the movie theoretically seems like it would be an entertaining home run. But what we find instead is a shallow, hollow musical that ignores the nuances of its actual story in order to create a saccharine, sterile, feel-good tale.

At the movie's core lies the rags-to-riches story of Phineas Taylor Barnum (Hugh Jackman), a showman who turned his fortunes by creating the Barnum & Bailey Circus. The terrific Jackman stars in the lead role, with Ellis Rubin portraying the younger version of his character.




The film charts Barnum's life, from his meagre beginnings to his eventual successes. Driven by the desire to give his childhood sweetheart and wife Charity (Michelle Williams), who comes from an affluent background, and their two daughters the life they deserve, the jobless Barnum sets up a circus showcasing "freaks". This includes a bearded lady (Keala Settle) and a dwarf (Sam Humphrey), and exaggerates their oddities in order to bring in more visitors. He eventually gets side-tracked, after bringing famed Swedish singer Jenny Lind (Rebecca Ferguson) to America, before finding his way back and discovering what is really important in life.




It is all a load of drivel, of course. The opportunistic Barnum's story seems more suited for a darker, grittier movie, not a shiny musical that paints him as a hero. Jackman, always a consummate entertainer, tries his best in the lead role, but there isn't much he can do when his character simply isn't very well developed. Williams' talent, on the other hand, is wasted in the role of Barnum's wife – she is unquestionably deserving of better than this one-dimensional character.

Moreover, Zac Efron, who portrays Phillip, a playwright who becomes Barnum's partner, and Zendaya, who portrays Anne, a trapeze artist and the love interest for Efron's character, seem to have walked straight out of a Disney film and onto The Greatest Showman's set.




We jump from song to song, never pausing long enough to explore anything deep or meaningful. Part of the blame lies with Michael Gracey's direction – the movie marks his feature directorial debut – and his inability to create the necessary drama and imbue it with interesting nuance. However, he alone is clearly not responsible for this mess. There are also problems with the dull writing and busy choreography. The songs, too, fail to stand out, not because they are incompetently composed, but mostly because they've been over-produced into similar-sounding, unmemorable tunes.




To be fair, the film is visually stylish, and its message of celebrating our differences is noble, but the vehicle that delivers this idea is too lacklustre to actually make an impact. Perhaps if the film had been telling the story of a different person and maybe just aimed at a younger audience, its cheesiness would have seemed less cloying. But Barnum's tale deserves significantly more shades of grey in its telling, and a project that is willing to be braver and take more chances instead of simply trying to appease the masses with forced inspirational fluff.

In different hands, and perhaps with a different tone, The Greatest Showman could have been much more intriguing. As it stands, however, the film, unfortunately, amounts to less than the sum of its parts.


All photos: Screenshots
Facebook Conversations
COMMENTS (4)
Comments are moderated and generally will be posted if they are on-topic and not abusive.
For more information, please see our Comments FAQ