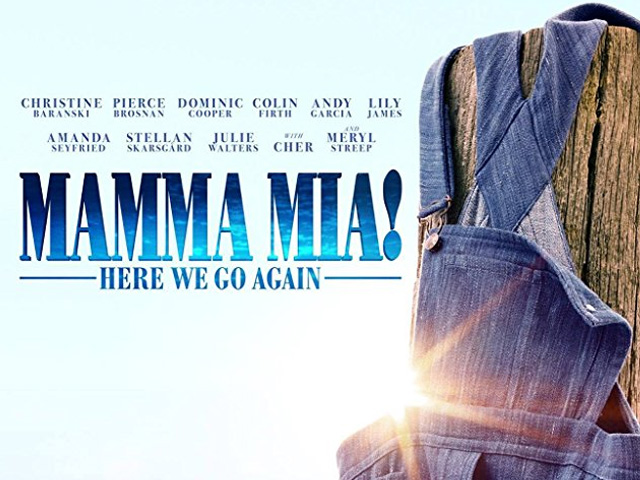 ---
We tried to hate 'Mamma Mia!' but ended up singing and dancing to its tune – Can the same be expected from 'Mamma Mia! Here We Go Again'?
Even though we don't expect it to be a masterpiece, considering there's no Meryl Streep, how can we possibly resist...
---
Meryl Streep – widely regarded as one of the best actresses in the world – has starred in some terrific films. And, presumably to balance things out, she has also starred in Mamma Mia!, a shoddy jukebox musical that was basically little more than an attempt to cash in on the nostalgic draw of the popular 70s Swedish band ABBA.

Based on the stage musical of the same name, the 2008 movie had a flimsy storyline, uneven direction, and a cast that couldn't even carry a tune, and yet it brought us so much campy, nonsensical joy that despite its many flaws, we had to admit it was a lot of fun. It didn't come as a surprise that the rom-com became a massive financial hit, and it comes as even less of a surprise that the film is now getting an inevitable sequel, Mamma Mia! Here We Go Again, which comes out in July this year.

A trailer for the upcoming film reveals its basic storyline – Sophie (Amanda Seyfried) is revealed to be pregnant and in need of some motivation and strength. Rosie (Julie Walters) and Tanya (Christine Baranski) tell her the story of how her mother (Streep) made something of her life and had Sophie all on her own. The trailer, though, leaves us with so many questions unanswered.




First of all, where is Donna? Or, more precisely, where is Meryl Streep? Lily James portrays the younger version of the character in flashbacks (and based on the trailer, seems very well cast in the role), but Streep seems absent in the present-day storyline. Is Donna, like some fans are suggesting, dead? Or is this just a red herring?




Secondly, how is Cher (who is 71) playing Streep's (68) mother?




And finally, will they let Pierce Brosnan sing again? Please don't let Brosnan sing again.

All signs suggest that just like the original, the sequel will also be an elaborate excuse to revisit old ABBA tunes. Familiar faces will return and familiar songs will be sung as we bask in the warmth of all the nostalgia. And even though we don't expect Mamma Mia! Here We Go Again to be a masterpiece, how can we possibly resist it?

The movie is set to release on July 20, 2018.
Facebook Conversations
COMMENTS (2)
Comments are moderated and generally will be posted if they are on-topic and not abusive.
For more information, please see our Comments FAQ