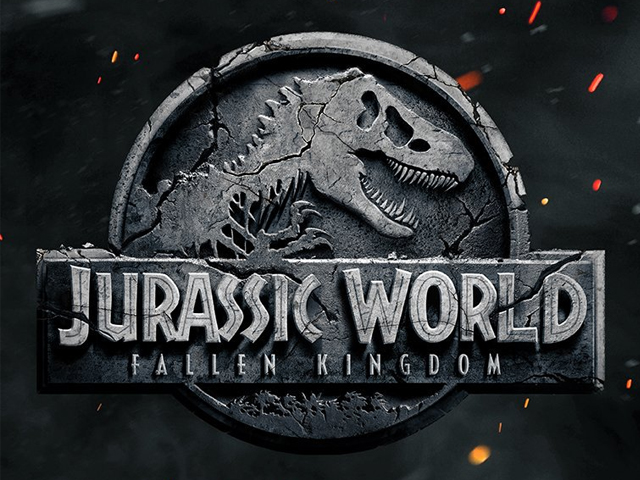 ---
'Jurassic World: The Fallen Kingdom'– the good, the bad and the Goldblum phenomenon
The fact that the sequel is bringing back the most beloved character from the original, Dr Ian Malcolm, is pure genius
---
Dinosaur geeks all over the world held their breaths as the trailer for Jurassic World: Fallen Kingdom was revealed. Because, let's face it, Jurassic World may have been a commercial jackpot, but at best, it was merely a better Jurassic Park sequel out there, and not much else.

In anticipation, those of us who grew up with the original crossed our fingers as the latest movie in the now legendary franchise dropped the last veil.

And it was… okay.

There were high points, and there were low points. For the uber-invested, here is everything that worked, and everything else that didn't.

The dinosaurs are real!

If you are old enough to remember the first Jurassic Park movie, then you'll remember what an awe-inspiring phenomenon those dinosaurs were. Ground-breaking animatronics are what made Jurassic Park a phenomenon. Thus, fans were disappointed when Jurassic World relied entirely on Computer Generated Imagery (CGI) instead, as it resulted in making the performances less believable and the dinosaurs less realistic.

However, director JA Bayona revealed that the new film has plenty of animatronics, which the trailer really benefits from.




Best comeback ever!

Oh, the Goldblum phenomenon that hit the world like a T-Rex attack! A film like this needs charming human characters, and Dr Ian Malcolm (Jeff Goldblum) was the very definition of that.

The characters in Jurassic World, however, weren't charming at all (oh, we will get to that).

So the fact that the trailer dropped this bombshell and brought back the most beloved character from the original is pure genius!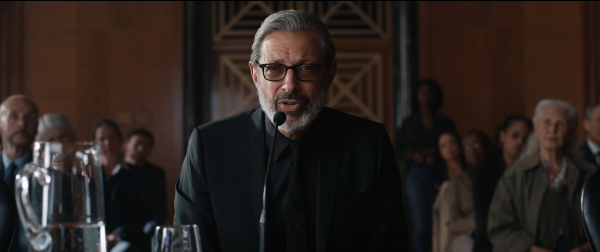 That T-Rex money shot!

I like Chris Pratt, but he isn't on the logo, and neither is Goldblum. The undisputed star of this franchise has always been the T-Rex!

So, yes, the T-Rex shot is always necessary for a Jurassic Park film, and always awesome. The couple that nobody cares about

I'll accept that all summer blockbusters need a lead pair. However, do we really need them, when we don't care about them at all?

The opening shot of the trailer reveals that Owen (Pratt) and Claire (Bryce Dallas Howard) didn't get together after all. Those of us who watched the last movie will remember that their 'big romantic moment' at the end came out of nowhere, and had the warmth of an ice pick.

Why, then, are we starting the new trailer with exposition that nobody cares about?




The lead pair lack chemistry and are unlikeable. No matter how hard the actors try, they will always be playing an overgrown man-child and the lady who outran a T-Rex in high heels. There is no coming back from that.

What movie is this? 

The trailer is all over the place. It begins with a diner scene that looks like it belongs in Riverdale, and moves on to the origin story of a dinosaur, followed very shortly by a monster movie with an exploding island.

It can't seem to decide which movie it is promoting, leaving the future of the film itself quite uncertain.




The sequel dilemma 

Now, I love Jurassic Park. That film was a fixture of my childhood, and Jurassic World was the only sequel that was worth the price of the ticket.

That being said, the story of Jurassic Park was complete in 1993.

Sequels just mess everything up. Take Jurassic World. After people were eaten by dinosaurs (thrice!), you still opened the park? Seriously?




The trailer raises some interesting questions, but is also clearly a desperate attempt to keep this franchise alive.

Despite all of this, will I be watching this film? Absolutely! With a big bag of popcorn in tow. The 'Jurassic' in the title is tugging on my nostalgia strings hard enough to warrant at least one viewing.

Jurassic World: Fallen Kingdom releases in theatres on June 22, 2018.

All photos: Screenshots
Facebook Conversations
COMMENTS (1)
Comments are moderated and generally will be posted if they are on-topic and not abusive.
For more information, please see our Comments FAQ