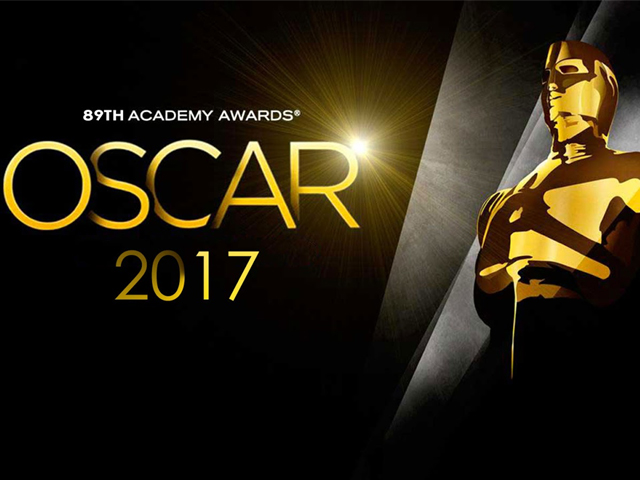 ---
Why #OscarFail is just human error and not a conspiracy
Emma Stone added to the confusion when she said that she was holding the 'Best Actress' envelope.
---
The 89th Academy Awards are over, and after an embarrassing mix-up during the 'Best Picture' winner announcement, the Twitterati are at it again, terming it a conspiracy.

https://twitter.com/ChloeHughes92/status/836154438024904704

https://twitter.com/foppish_dandy/status/836101962512879616


That reaction though... #BestPicture #WarrenBeatty #Oscars pic.twitter.com/ci0KHjjbXW

— Jireh Advincula (@beastmodejireh) February 27, 2017


Amusingly, it always seems to be easier for us to believe it is a collusion (though admittedly, conspiracies are more fun) than believe in the fortunate and unfortunate happenstances of life. Well, just because the dog meows like a cat, doesn't make it any less a dog… though that sounds like a fun mutt. On that un-segue-able note, here are five reasons why the mix-up wasn't possibly staged:

1. Warren Beatty says him and co-presenter Faye Dunaway were given the wrong envelope

While Beatty seemed to have noticed that the envelope he was handed was for the 'Best Actress' category, where Emma Stone won for her role in La La Land, Dunaway noticed the name of the film, and ran with it in the heat of the moment. Later, Beatty clarified that 'Emma Stone, La La Land' was written on the card, explaining why he stared at the actress in confusion rather than go ahead with the announcement.


The #Oscars producers are at fault, not these two legends. They were clearly given the wrong envelope pic.twitter.com/7SLsZzFe2c

— Asrul Muzaffar🇲🇾 (@asrulmm) February 27, 2017


https://twitter.com/SandyraN4/status/836118866946375681

2. Very few in the Academy are privy to the names of the winners

Neither the host Jimmy Kimmel, nor any of the presenters or guests knew who would win. In fact, the winners don't know either. This is why it took minutes rather than seconds to get across to the stage manager that the incorrect winner had been announced. Once Kimmel and company became aware, they were left sheepish to say the least.

Who are these mysterious secret keepers? Well, the accountants, PricewaterhouseCoopers (PWC) know, and as soon as they realised an error had occurred their officials passed the message to the stage manager. Of course, by then, the horse had bolted from the stable and was galloping around the stadium.

Here is the official statement from PWC:


Accounting firm @PwC that counts votes & provides winner envelopes for #Oscars, apologise for best picture mix-up https://t.co/4eDqtzXCBO pic.twitter.com/HihEj1RVKN

— BBC Breaking News (@BBCBreaking) February 27, 2017


3. Yes, there are at least two envelopes

Emma Stone added to the confusion when she said that she was holding the 'Best Actress' envelope, in an ill-advised statement. But in reality, there are at least two of the same envelopes, which would explain the confusion. This was confirmed by previous Oscar winners such as Michael Moore. It was also confirmed by PWC in an article dating February 10th:

"The producers decide what the order of the awards will be. We each have a full set. I have all 24 envelopes in my briefcase; Martha has all 24 in hers. We stand on opposite sides of the stage, right off-screen, for the entire evening, and we each hand the respective envelope to the presenter. It doesn't sound very complicated, but you have to make sure you're giving the presenter the right envelope."

As you can see, there are 48 envelopes. If Emma had one of those, then it isn't impossible that the other ended up with Beatty and Dunaway.

4. Photographic evidence shows Beatty holding the Best Actress envelope

As you can see from this tweet by How I Met Your Mother star Neil Patrick Harris, Beatty was indeed handed the wrong envelope.


Warren Beatty seems to be opening an envelope that says 'Actress in a Leading Role'. He must have been handed the wrong one somehow. Yikes. pic.twitter.com/Rma4wp80aX

— Neil Patrick Harris (@ActuallyNPH) February 27, 2017


5. A staged mix-up benefits no one

Even if you stubbornly ignore all the evidence, you still can't establish motive. Sure, this was the most exciting thing to happen at the Academy Awards in years, but it only paints the ceremony in a negative light. Let's keep in mind that the awards process is already controversial, and the last thing the organisers want is negativity for the sake of some cheap publicity.

Let's also keep in mind that the Academy Awards wouldn't be able to function without the goodwill of Hollywood's most powerful producers, directors, and actors. Here, both the teams behind La La Land and Moonlight were left humiliated. Why would the Academy risk embarrassing powerful guests? Had it been a cheap publicity stunt, not only would the makers of La La Land and Moonlight threaten to boycott future proceedings, but so would other Hollywood bigwigs.

https://twitter.com/chuckynachos/status/836156753695879168

Let's also keep in mind that the Academy faced a very powerful backlash when it overlooked actors of colour in recent years. With an African American film finally being honoured, would the Academy risk further ire by removing the gloss from their Oscar moment by 'mistakenly' giving it to La La Land?

As I said, the winners are kept secret, but let's assume for a second that the dozens of people behind La La Land and Moonlight were part of the plot, as were members of the Academy. The question is, to what end?

As anyone knows, conspiracies carry a higher probability of failing with more people involved, and there are too many people affected to make this work. What's more, the producers of Moonlight would never agree to it; to have their moment of glory about a film examining a socially and politically sensitive subject like an African American homosexual relationship be belittled in such a manner. Similarly, the makers of La La Land wouldn't agree either as it would not be beneficial to them either to look like chumps.
Facebook Conversations
COMMENTS (5)
Comments are moderated and generally will be posted if they are on-topic and not abusive.
For more information, please see our Comments FAQ