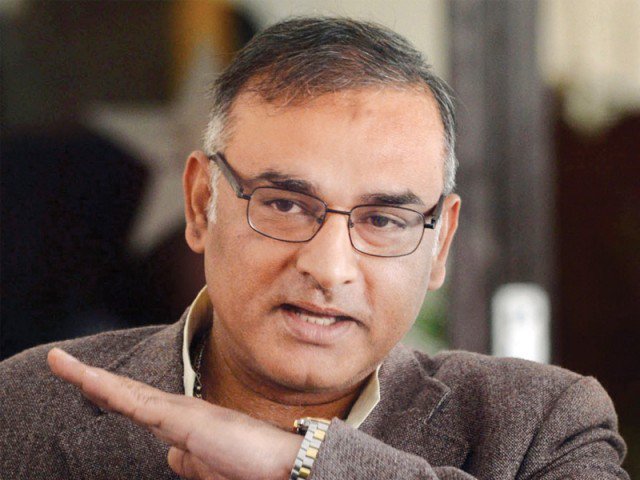 ---
Aamir Sohail's statement reeked of pettiness and jealousy, and he should learn from the class shown by Virat Kohli
It is a pity how cricketers can transform into angry vomit spewing 'experts' in a short period after their retirement.
---
If the 90s era of Pakistan cricket was known for something, it was talent… wasted talent. For a side that carried match-winners like Wasim Akram, Waqar Younis, Shoaib Akhtar, Mushtaq Ahmed, Saeed Anwar, and Inzamamul Haq, to name a few, there was woeful underachievement.

Sure, Pakistan won the 1992 World Cup, but with the retirement of Imran Khan soon after, the team went in a downward spiral. Thanks to constant in-fighting to allegations of match-fixing to backstabbing politics within the squad, Pakistan didn't win nearly as many Test series and limited-over tournaments as they should have.




Nothing exemplified this more than Pakistan's tour to South Africa in the mid-90s, where during an ODI tri-series that Pakistan dominated in the first half, all hell broke loose after some cricketers blew the whistle on match-fixers, after which Pakistan crashed in the tournament.

One of the cricketers respected for his stance on match-fixing was Aamir Sohail, a gutsy left-handed batsman who could on his day be more explosive than the more naturally gifted Saeed Anwar. After Sohail won the hearts of the public for his brave attitude on and off the field, some rumors began to spread in the media about his hot-headedness in the dressing room.

Many didn't give credence to these reports until Pakistan played India in the 1996 World Cup quarter-final in Bangalore, where Sohail was suddenly made captain after Akram pulled out of the match due to an injury. Here, India hammered Pakistan when they batted, setting Pakistan a target of 288 in 49 overs, which in 1996 might as well have been 350.

Apparently, Pakistan faced a lot of abuse from the Bangalore crowd, including threats of violence, and when their turn came to chase, the atmosphere was so tense that you could feel it through your television sets. At the time, Pakistan was regarded to have the best ODI opening batsmen in the world, and the duo of Sohail and Anwar began to show why they had that reputation.


The two made mincemeat of the Indian attack, and by the time Anwar fell at 84, Pakistan had an incredible run rate and it looked like easy sailing for the visitors. Unfortunately, cooler heads did not prevail.

At a point when singles, doubles and the occasional boundary would have taken the team home, Sohail did the unthinkable. After smacking Venkatesh Prasad for a boundary on the offside, he taunted the seamer by pointing a finger at the direction he wanted to hit him next. Now, Sohail was in a bind. Seeing red, he tried to force himself into an unnatural position to play the shot, missed the ball, and was clean bowled in a humiliating fashion.


Sohail's antics put the rest of the team under pressure, though to be fair, at 113-2 they should have still coasted. Ijaz Ahmed and Inzamam needlessly holed out to aggressive shots when all was under control, and by the time Javed Miandad and Saleem Malik came to the crease, the duo were far over their prime to lift the run rate after rebuilding cautiously.

Interestingly, Sohail had been criticised for not handing over the captaincy to Miandad when Akram abruptly pulled out, though more on that later.

When Sohail was made captain, reports in various papers claimed that he was growing paranoid. When the team lost under his captaincy, he accused the star talent of undermining his leadership by deliberately under performing. Some fans sympathised with Sohail, while others felt he was turning into the boy who had cried wolf and now saw wolves everywhere. I suppose that if Sohail was paranoid, one can empathise in the sense that except for a few, most of the star players accused by cricketers like Rashid Latif, Basit Ali, Sohail, and Ataur Rehman were still playing.

But a picture of Sohail indeed being temperamental, impulsive, and paranoid had begun to take shape. After the disastrous World Cup in South Africa in 2003, Sohail was appointed chief selector and began to settle scores. Many of the former greats were forced to retire, and not given the send-offs the public expected. Again, this could have stemmed from the fact that Sohail had never seen justice delivered against the alleged match-fixers in his day, but some fans found his behaviour to be vindictive.

It wasn't until Sohail began to share his views as an expert on television that fans got a true taste of his personality. In the commentary box with other former cricketers, national and international, Sohail came across as rude, abrasive, and frankly, quite obnoxious. Sometimes, when the team under-performed, Sohail would make thinly veiled hints at match-fixing, though without an iota of evidence. Again, as a former whistle-blower who had to bear the indignity of playing with the cricketers he had spoken out against, it is possible to explain some of the paranoia, but Sohail was taking things too far.

This is why I am not at all surprised by Sohail's attack on new captain Sarfraz Ahmed after Pakistan beat Sri Lanka in their crucial group match. Here, responding to Ahmed's decision not to dedicate the team's victory to Miandad, which he was well within his rights to do, Sohail indirectly accused the side of their games through foul play at the hands of "facilitators".

Rightly, a storm was raised on social media for Sohail's ridiculous comments. The statement reeked of pettiness and jealousy. Even former Indian cricketers came to Pakistan's defence, with Sourav Ganguly terming Sohail's words "stupid, ridiculous."

Sohail then appeared on a video with someone called Muhammad Shuayb to clarify, except his clarification came across as non-sensical damage control. Sohail claimed that when he said "facilitators" he actually meant the administrators of the game, who had deliberately played the semi-final on a slow used track so that Pakistan would have an advantage and potentially meet in a final with India, perhaps to generate more revenue.


Of course, this was just more "stupid, ridiculous" stuff from Sohail. If he is claiming that the hosts England did this, then it doesn't make sense since the side was ravenously hungry to finally win a big ODI tournament. If Sohail says that it was ICC's plan to sell tickets for a Pakistan-India final, then why doesn't the organisation do this every time? Why not give Pakistan home advantage everywhere? Perhaps what Sohail doesn't realise is that the decision for this semi-final to take place on the used track was taken a year ago, so the ICC couldn't have possibly known.

No, it seems more like Sohail shot from the hip once again about match-fixing, and later tried desperately to save face. Strangely, Sohail was triggered by the situation with Miandad, yet in the fateful 1996 match, he paid no heed to the batsman's appeal to be given a greater leadership role or to be sent at number three in the pivotal game.

While Ahmed's comments about former cricketers being harsh could be a bit naïve, criticism after failure is to be expected, there is truth to the fact that most Pakistani cricketers come on TV with axes to grind. With no other employment to speak of, it seems that former cricketers can't see the difference between criticism and constructive criticism, especially since being angry pundits plays into their brand.

It is a pity how cricketers can transform into angry vomit spewing 'experts' within a short period after their retirement. From Mohammad Yousuf to Shoaib Akhtar, former players who themselves often cost their sides because of their own poor performances now take to TV with whatever vitriol resides in their hearts. The lack of empathy for their comrades only points to petty jealousy, or an attempt at gaining popularity on TV post-retirement.

In times like these, it is bittersweet to see Indian stars be more supportive of the Pakistan team than former Pakistan cricketers themselves. In spite of the political friction between Pakistan and India, both Ganguly and Harbhajan Singh came to Pakistan's defence. What's more, Virat Kohli gave a wonderfully gracious speech after losing the final. Here is the quote taken from Cricinfo,

"I want to congratulate Pakistan, they had an amazing tournament, the way they turned things around, speak volumes for the talent they have. They proved it again, they can upset anyone on their day, disappointing for us but I have a smile on my face because we played well to reach the final. Credit to them, they outplayed us today in all departments. This is what happens in sport. We can't take anyone lightly but they were more intense and passionate on the day. With the ball we could have had a few more wicket-taking opportunities. We tried to do our best, but even with the ball, they were aggressive, we didn't show any resistance apart from Hardik, whose knock was outstanding. (Bumrah no-ball?) Small margins can be massive but we've only lost a game of cricket, we need to move forwards and learn from our mistakes. The pitch was consistent throughout, we backed out strengths but weren't good enough."

Certainly, Sohail could absorb some of Kohli's class. In fact, so could a lot of other so-called experts. Judging by the barely hidden knives they've carried over the years, including an especially sharp set for Misbahul Haq, it's no wonder Pakistan has been underperforming. Players who don't put Pakistan first, no matter how talented, can never take their side to the top.