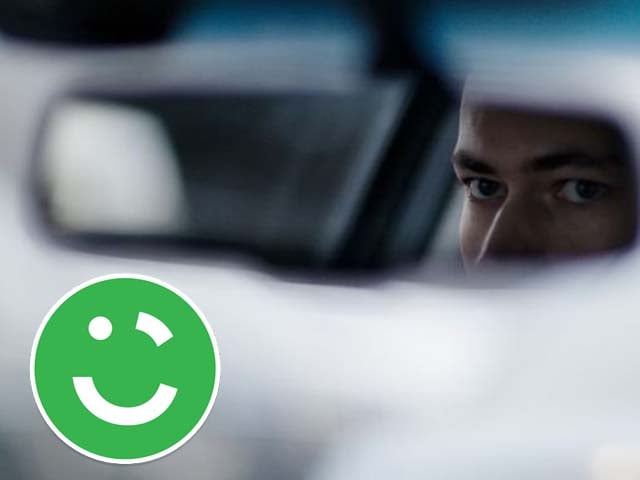 ---
Instead of trying to earn cheap gains, Careem should focus on what powered their core business – safety
For the drivers, the single women riding with them weren't just faceless and sexless clients, but women who needed men
---
There is no place in the world where women can feel as safe or have the same privileges as men. But it is especially hard in Pakistan where discrimination is an endemic, thanks to the entitled mind-set of the typical Pakistani male.

Abuse ranges from violence to sexual harassment, or worse, and no classes, locations or environments are completely safe from this. Some time ago, after someone close to me faced repeated harassment at the workplace through texts and emails, which included hundreds of threats of sexual violence, I was inspired to write an article investigating how deep the problem is in Pakistani work culture.

The results were shocking.

You'd think that sexual harassment is more of an issue faced by women from low-income groups, and as statistics reveal, the problem is certainly woefully rampant for women of these classes. However, as I soon discovered, women from higher income backgrounds aren't completely safe either. When I reached out online for stories of harassment on Facebook groups and through friends and friends of friends, I received hundreds of stories out of which I could only feature a handful in my article. Women working at more upscale places like banks, media companies and multinational businesses shared stories of sexual harassment from co-workers. Furthermore, sexual harassment by people in positions of power came up as well.

With the ever-growing influence of religious extremism, our society teaches us that 'good' women should dress modestly, wear hijabs or even niqabs, behave self-effacingly, and get married as early as possible – and that's the problem.

The onus is always on the woman to protect herself from lecherous behaviour, and not on the man to behave decently. Men should be taught to behave with women not as women, but as people, so that women can have the same freedom as men without feeling fear.

Some of the women who shared their stories wore hijabs, others were married, and one was actually pregnant, yet none of these factors stopped the men who made their lives a living hell. So clearly, if the fail-safes Pakistani society teaches women to employ to protect themselves from harassment aren't working, perhaps it's not about the fail-safes at all.

Something is clearly wrong in our society, and the men have to speak up and take action to trigger a modification in male behaviour.

One of the gravest issues with this mind-set is something as simple as transportation. As Pakistani men, we take it for granted that we can get from point A to point B when we'd like, either through private or public transportation. It's not nearly as easy for women, and can in fact be a point of frustration.

Traveling alone as a woman is not a crime, but Pakistan can certainly make it feel like one. Going by taxi means there is a chance a driver will hit on you or cross further boundaries, while female drivers driving alone in the country know that some sexually frustrated Pakistani man is going to test their limits on the road.

This is probably why the introduction of services like Uber and Careem felt like a godsend. Every other woman I know, car owner or not, has been using these services extensively, and many profess that they feel liberated because such services allow them a feeling independence in an increasingly patriarchal society. Even at IGN, the technology section reviewed the Careem app over a year ago and gave it a positive score.

Unfortunately, some stories about Careem began to surface where women reported facing harassment from drivers, not only during the ride but even after the ride ended, through cell phone messages. While the majority of Careem captains appear to be decent, it is clear that some drivers weren't absorbing their training in etiquettes.

If these incidents weren't enough, Careem gave in to an ill-advised idea by launching rishta (matrimonial) services, that too on the ride, in a concept reeking of macho corporate thinking. Careem, considered by many tired of a patriarchal society to be something of a bastion against cultural ills, was now drawing from one of those very social ills and breaking the same fourth wall that had helped make it so successful.

The single women I know who use Careem dislike the rishta culture. When they use Careem, they feel shielded from the patriarchal Pakistani mind-set that a single woman can't function.

Clearly, some dudes at Careem realised that single women were a massive part of their market and high-fived each after coming up with this rishta idea, because all single Pakistani women want to get married, right?

One woman I know tried the rishta service and complained that as she told the matrimonial aunty about her preferences, the Careem captain made an inappropriate joke or two. And after an English daily's blog desk criticised Careem's new concept, the Lifestyle section wrote a doting review of the service.

 "When we were talking to Razia aunty about how we want a tall guy because duh who doesn't, the captain laughed, cut in and said,

"Aisay toh market mein kum aatay hai."

(Such men are very rare in the market.)

Hmm…

Each time either of us spoke, he'd look back from his rear view mirror.

It was definitely awkward and it made us uncomfortable; we didn't want him to see us as anything but customers."

Express Tribune criticised Careem's new concept as well after availing this service. What surprised me was how inappropriately the rishta aunty behaved,

"At this point, she took out her phone to photograph us — we told her we'd rather send her better pictures of us through Whatsapp, but she continued persistently."

I even heard of instances where the Careem drivers made inappropriate comments.

A reader named Uzma had similar issues with the driver and minced no words:




Instead of trying to earn cheap gains, Careem should be focusing on what powered their core business – safety. At the very least, if Careem simply had to proceed with the rishta service, it should have instructed its drivers to remain thoroughly professional. The fact that they were passing inappropriate comments and couldn't keep their eyes off of the women talking to the matrimonial aunties is evidence that this rishta service is at odds with Careem's core business.

For the drivers, suddenly the single women riding with Careem drivers weren't just faceless and sexless clients, but women who needed men. Careem itself recreated a piece of the atmosphere its clients were using its services to escape.

A few days ago, a young woman shared a story of harassment at the hands of a Careem driver that was quite upsetting. Perhaps the saddest part of the story is that the woman felt the need to tell everyone that she was dressed modestly, because our culture has conditioned Pakistanis into believing that women who face sexual harassment "bring it upon themselves".




The woman was ultimately justified in sharing this information because many of the pathetic comments ridiculed her.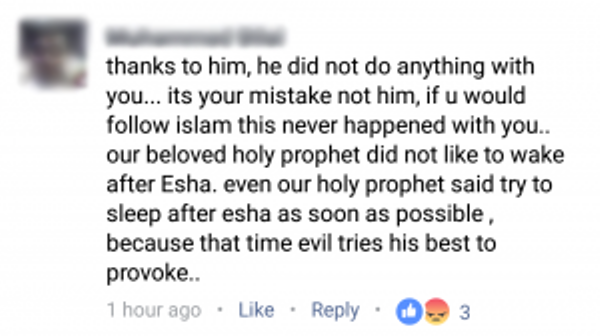 Careem certainly deserves credit for its services. Countless single female clients swear by it. But the growing complaints about Careem drivers coupled with the uncalled for rishta service is evidence that the company has a long way to go. Careem should make its clients feel more protected than before, not less.