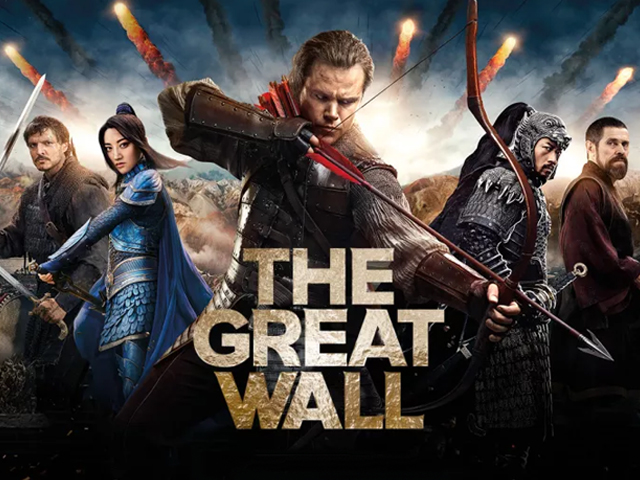 ---
The Great Wall: When Hollywood marries Chinese mythology, and it just doesn't work out
It's a pity that so much money and effort was squandered on such an unexciting project.
---
The East and the West have teamed up for the monster flick The Great Wall, a CGI-drenched, high budget action fest that comes off as nothing more than a wasted opportunity. 

The Chinese-American co-production tries to marry Hollywood blockbuster sensibilities with Chinese mythology but forgets to add anything compelling to the mix.


The premise revolves around the legend that the Great Wall of China was constructed as a barrier against the Tao Tei – a horde of alien monsters that rise every 60 years as a reminder of what happens when greed is unchecked. Two European mercenaries – William Garin (Matt Damon) and Pero Tovar (Pedro Pascal) – stumble across this secret after running into one of these dinosaur-like creatures while searching for "black powder" in China. But when they are captured by soldiers of the Nameless Order – a military division that specialises in fighting the Tao Tei – they find themselves under attack from these vicious beasts. The foreigners must then decide whether they want to help the locals by joining the resistance or steal the black powder and escape with the help of fellow prisoner Sir Ballard (Willem Dafoe) while the soldiers are occupied in battle.




How things unfold is an exercise in predictability. It's hard to care about or be invested in anything that happens in The Great Wall. The plot is dull, the script is weak, the characters are unappealing, and the performances are lacklustre.




Damon's accent is all over the place. The female lead, Tian Jing, who plays the part of the unit's commander, isn't exactly going to win an Oscar for her acting. And Dafoe is completely wasted in his half-baked role.




Director Yimou Zhang keeps delivering non-stop action, probably to cover up the fact that nothing interesting is actually happening here. Ultimately, it's a pity that so much money (the movie reportedly had a $150 million budget) and effort (there are a couple of standout visuals and sequences that clearly took a fair amount of work) was squandered on such an unexciting project.




If only the filmmakers had focused a little less on CGI-driven action and more on character development and a better script, they might have been able to come up with something that was actually enjoyable.