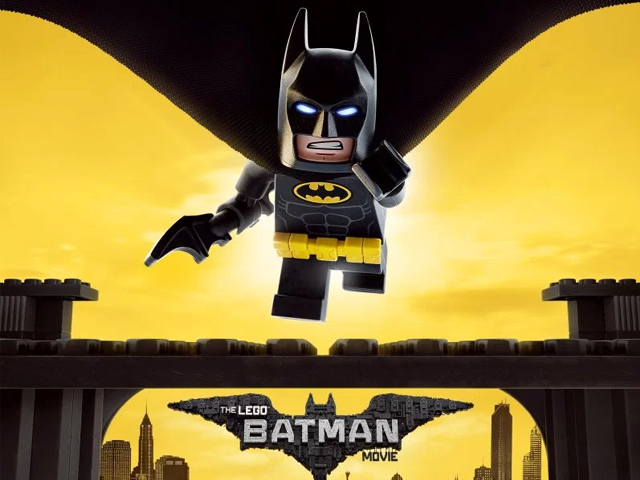 ---
The Lego Batman Movie: Not as inventive as its prequel, but just as enjoyable
Sharp and witty, The Lego Batman Movie presents a wildly entertaining take on Dark Knight's character and universe.
---
After the triumphant cinematic debut of the Lego franchise with 2014's joyous The Lego Movie, we return to the interlocking­-bricks realm in The Lego Batman Movie, an amusing spin-off that may not be as inventive as the first instalment, but certainly proves to be just as enjoyable as its Oscar-snubbed predecessor.


The focus of the animated adventure is on the Lego version of DC Comics' Batman the Caped Crusader Batman (voiced by Will Arnett) who watches over the streets of Gotham while trying to clean the "most crime-ridden city in the world".

But when he isn't fighting crime, Bruce Wayne is leading a lonely existence, unwilling to let people into his life. He is emotionally so closed off that he even hurts his arch-nemesis The Joker's (Zach Galifianakis) feelings by refusing to accept their antagonistic relationship or acknowledge that the super villain is his greatest enemy.




Offended at being told that he is not important to Batman, The Joker sets out to seek revenge, and hatches a plan to unleash the most dangerous villains in the Lego Universe.

In order to defeat them, Batman must learn to give up his loner lifestyle, open up, and trust others, including his faithful butler Alfred Pennyworth (Ralph Fiennes), his adopted son Dick Grayson (Michael Cera), and the city's new police commissioner Barbara Gordon (Rosario Dawson).

Sharp and witty, The Lego Batman Movie presents a thoroughly entertaining take on the Dark Knight's character and universe. Its self-awareness offers lots of comedy as it skewers the superhero franchise, alluding to Batman's previous incarnations and making fun of oft-repeated tropes. It's these references in particular that make the film such a treat for adults, because while younger viewers will certainly enjoy the zany proceedings, the film will perhaps be even more exciting for long-time fans who will get all the in-jokes.




Director Chris McKay has created a movie that is just as funny as you would expect but also surprisingly touching. The animation is terrific; its style adds to the film's humour. The voice cast is impressive; Arnett and Galifianakis, in particular, are perfect as the superhero and super villain respectively.

On the whole, The Lego Batman Movie may not be as wildly creative as the film it follows, but it makes terrific use of its superhero source material and delivers a thoroughly enjoyable adventure. Ultimately, this tale of the 'night-stalking, crime-fighting vigilante and heavy metal rapping machine' is sure to leave you amused and entertained.