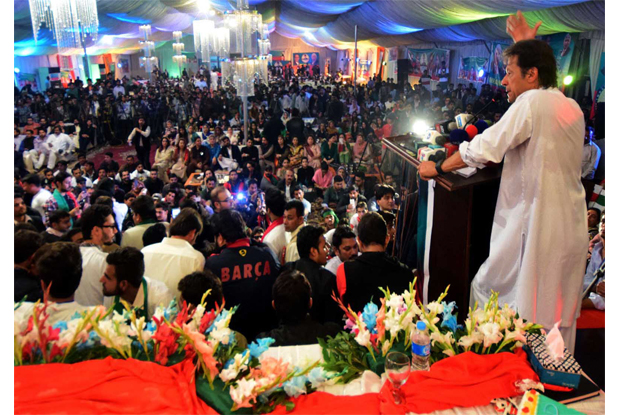 ---
ISLAMABAD/LAHORE: A day after an accountability court acquitted former president and Pakistan Peoples Party (PPP) co-chairman Asif Ali Zardari in SGS-Cotecna references, the Pakistan Tehreek-e-Insaf (PTI) has called for abolishing of the country's top accountability authority.

"[Redundant] institutions the likes of NAB should be shut down and a new and effective system of accountability should be introduced," PTI information secretary Naeemul Haq said in a statement on Wednesday.

NAB acquits Zardari in SGS-Cotecna references

On Tuesday, the accountability court announced its decision to acquit Asif Zardari in the 18-year-old SGS-Cotecna corruption case. The court said the accountability body could not provide solid evidence and that the documentation presented before the court was incomplete.

SGS – a Swiss inspection, verification, testing and certification company – corruption case is the continuance of a reference filed in 1997 that accused former prime minister Benazir Bhutto and her spouse to have gained off a contract between the SGS and the government. Cotecna case is about the award of a contract to the Swiss company after allegedly receiving 6% bribe on revenue proceeds.

"Acquittal of Asif Ali Zardari has proved the fact that NAB does not have capacity to work independently," Naeemul Haq said. NAB chairman has been assigned the task to end corruption cases against leaders of both the parties instead of taking action against them, the PTI information secretary added.

Is Imran Khan's criticism of Bilawal's dynastic politics justified?

PTI youth convention

Imran Khan blamed lack of action after the Judicial Commission report, probing alleged rigging allegations in the 2013 parliamentary elections, which led to irregularities during the recently held phase-wise local government (LG) polls in Sindh and Punjab.

The PTI chairman lashed out at all political parties for failing to raise their voice against electoral rigging committed during the previous general elections, leaving the "PTI alone to demand for justice".

Marred not only by time delays but also by crowd indiscipline, he announced to hold the second intra-party elections, saying that the party had learned from the mistakes committed during the first elections. Imran expressed hope that after the second intra-party polls, the party would emerge as a strong institution.

Published in The Express Tribune, November 26th,  2015.
COMMENTS (6)
Comments are moderated and generally will be posted if they are on-topic and not abusive.
For more information, please see our Comments FAQ