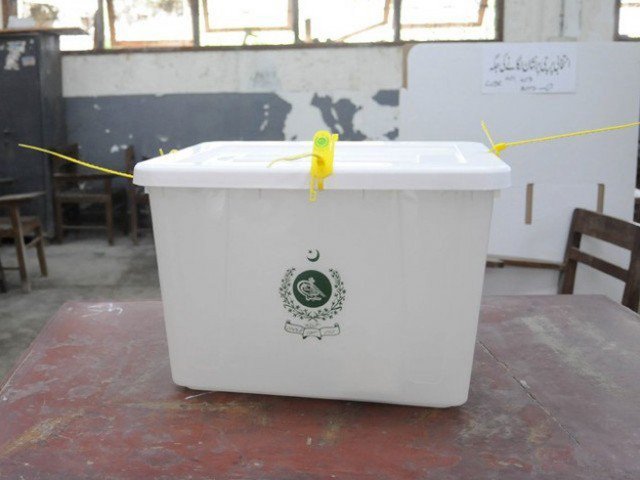 ---
An election tribunal rejected on Wednesday Pakistan Tehreek-e-Insaf (PTI) leader Hamid Khan's plea against rigging in NA-118 constituency of Lahore during the 2013 general elections.

According to Express News, Justice Rasheed Qamar upheld the election of Pakistan Muslim League-Nawaz (PML-N) MNA Malik Muhammad Riaz from NA-118 Lahore and dismissed the application filed by the PTI candidate.

"This is a victory for truth and democracy and has endorsed the win of PML-N in 2013 polls," PML-N's Malik Muhammad Riaz said while talking to media.

NA-118 inquiry: NADRA inspection reveals irregularities

PTI's Hamid Khan said his party had expressed its reservations over the change of judge in the case but they were never addressed.

"The extent of rigging in my constituency was higher than any other constituency yet the verdict came out against me," he claimed.

The PML-N's candidate had secured 103,346 votes while the PTI's candidate managed to secure only 43,000 votes.

Earlier in June, the National Database and Registration Authority (NADRA) reported election record of five NA-118 polling stations was missing.The finding was part of a pre-scan report submitted to the election tribunal headed by judge Kazim Ali Malik.

According to the NADRA report, unused counterfoils were missing from the election record of polling station number 235. Counterfoils for ballots that were not issued were also found from the record of 22 polling stations.

PTI files petition in Supreme Court against rigging in NA-118

The PTI had filed a petition in the Supreme Court against the alleged tampering of polled votes from NA-118, Lahore during 2013 polls.

The counsel had requested the court to ensure the ballot boxes from four constituencies involved in the rigging controversy remained in NADRA's custody.
COMMENTS (9)
Comments are moderated and generally will be posted if they are on-topic and not abusive.
For more information, please see our Comments FAQ