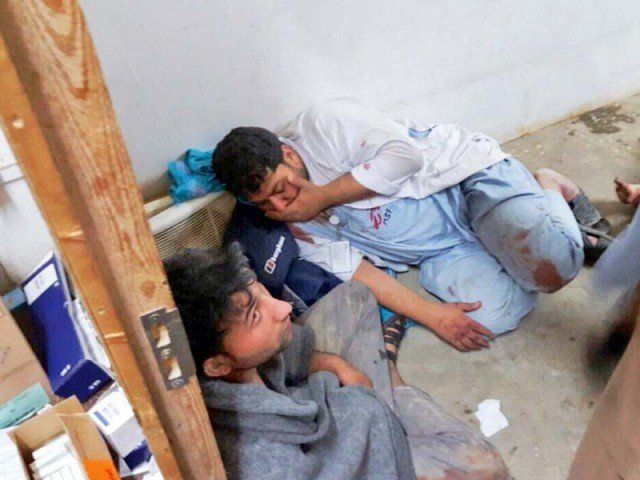 ---
KABUL: The head of NATO and US forces in Afghanistan will announce on Wednesday the findings of a US military investigation into a catastrophic air raid on a Doctors Without Borders hospital in Kunduz in October.

US General John Campbell will speak at NATO headquarters in Kabul at 7.00 pm (1430 GMT), according to a statement from the US military Tuesday.

The US raid on October 3 in the Taliban-held northern city killed at least 30 people, sparking an avalanche of global condemnation and forcing the French charity Doctors Without Borders (MSF) to close the hospital.

Obama called MSF chief to apologise for Kunduz strike: White House

An AC-130 gunship repeatedly attacked the hospital for around an hour even as MSF staff sent out harrowing messages to officials in Kabul and Washington telling them of heavy casualties, the charity has said.

At the time Afghan forces with US aid were engaged in fierce fighting to retake Kunduz -- the first major city to be captured by the Taliban in their 14-year insurgency.

The US investigation was carried out by three American generals, none of whom are attached to NATO headquarters in Afghanistan.

NATO and the Afghan army are conducting their own investigations.

MSF has called for an independent international investigation, saying the attack could be determined a "war crime".

President Barack Obama has apologised to MSF for the strike and admitted it was a mistake, but the Pentagon has offered shifting explanations for what exactly went wrong.

Kunduz air strike: Witness recounts horror of US bombing

Afghan officials have repeatedly said that Taliban fighters had sought shelter in the hospital, in a tacit attempt to justify the bombing that drew widespread condemnation.

The charity's review acknowledged that about 20 Taliban fighters were being treated in the hospital at the time of the attack but insisted that a no-weapons policy inside the compound was enforced.