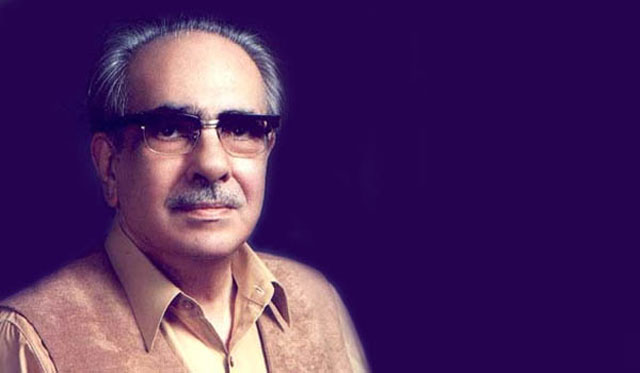 ---
Notable scholar and Urdu poet Dr Jamiluddin Aali passed away on Monday in Karachi, Express News reported.

Aali had been ill for the past two months and was being treated at a private hospital in Karachi. The 90-year-old was suffering from diabetes and respiratory related illness.

Aali has left behind his three sons and two daughters.


Children books author Ishtiaq Ahmed passes away

The poet, whose family migrated from India to Pakistan in 1947, was awarded a number of awards for his achievements in the Urdu literature.

He was awarded Pride of Performance award in 1991 and Hilal-e-Imtiaz in 2004. Aali also remained chairman of the Urdu Dictionary Board for a period of three years.

His most notable national songs are Aye Watan Ke Sajelay Jawanoo, Jeevay Jeevay Pakistan and Mera Paigham Pakistan which have been sung by Noor Jehan, Shahnaz Begum and Nusrat Fateh Ali Khan respectively.

Meanwhile, many people took to Twitter to express grief over his death:
RIP Jamiluddin Aali Sab,Ur timeles wrk will rmain wd us 4ever.A real loss 2 d country wn those who cntributed so much wd their intellect die
— Taqveem Ahsan Siddiqui (@TASiddiquis)
November 23, 2015
">
RIP Jamiluddin Aali Sab,Ur timeles wrk will rmain wd us 4ever.A real loss 2 d country wn those who cntributed so much wd their intellect die

— Taqveem Ahsan Siddiqui (@TASiddiquis) November 23, 2015
Well known writer Jamiluddin Aali passes away in #Karachi his funeral will be held tomorrow
— Mushtaq Rajpar (@MushRajpar)
November 23, 2015
">
Well known writer Jamiluddin Aali passes away in #Karachi his funeral will be held tomorrow

— Mushtaq Rajpar (@MushRajpar) November 23, 2015