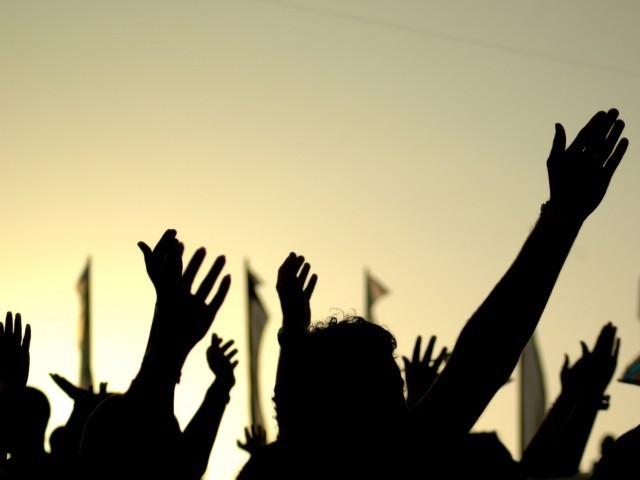 ---
MINGORA:



Scores of residents of Swat lashed out at Wapda officials over prolonged power outages during winter. Multiple protests were launched but the presence of security forces in the area dampened the impact of the protests.




While talking to The Express Tribune, a Qaumi Watan Party leader in Mingora, Fazal Rahman, said Swat is treated worse than any other district when it comes to the power sector.




"Swat's recovery of line losses is more than 80%, however, residents are deprived of power for more than 12 hours in Mingora and Saidu," said the QWP leader. "At least 16 hours of load-shedding is seen in the peripheries of Swat on a daily basis," added Rahman.

Naseem Khan, an elder from Matta tehsil, said residents of other districts launched successful protests to pressurise government and Wapda officials to provide power. However, when the people of Swat took to the streets, Wapda and the district government called for security forces to maintain law and order, said Naseem. "It is not the security forces, it is the provincial and federal governments along with the district machinery who continue to suppress Swat's residents," he added.

Kazim Shah, a resident of Kalam, said they have no electricity, be it summer or winter. "The district government told us on multiple occasions that people in our area do not need power, which is why they do not provide us with electricity," said Shah. He added they will protests against the government if the situation continues.

A dark weekend

Toryalay Khan, another resident of Kabal, said they face 20-hour-long power outages every Sunday. He added 14 hours without electricity was a daily norm for the week.

"When we talk to the government, they tell us no one needs power during winter," said Toryalay. "Electricity is not just used for fans and ACs; there are other uses for electricity as well," remarked the Kabal local.

Speaking to The Express Tribune, senior Wapda official Karim Khan said permits allow the company to repair lines and connections through most of Sunday. "It is true the recovery level in the district is high in comparison to other districts."

The Wapda official said however, power outage schedules come from the Pesco office in Peshawar; "We have to follow it." Karim added there were plans to reduce power outages to 10 and 12 hours in the district's main cities and peripheries, respectively.

Published in The Express Tribune, November 23rd,  2015.