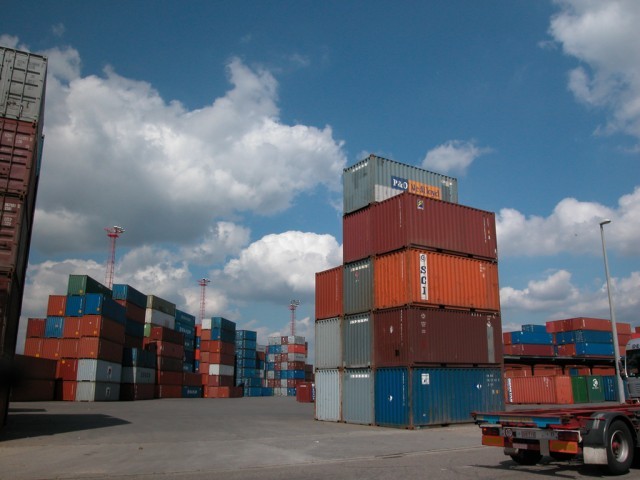 ---
ISLAMABAD: Hard on the heels of a recent trans-Pacific trade pact involving the US, Japan and 10 other countries, the South and Central Asia are making strides in the search for regional integration.

This partnership between the two close regions will lead to economic development in many countries, especially Pakistan, which may turn into a transit trade hub. Tajikistan, on the other side, is emerging as a gateway between the South and Central Asian nations and is working with Pakistan on developing economic and transit trade corridors.

Give and take: Transit trade between SAARC, Central Asian region discussed

During a visit to Pakistan in the middle of this month, Tajikistan President Emomali Rahmon praised the China-Pakistan Economic Corridor (CPEC), insisting the project would facilitate economic and trade links between Pakistan and Tajikistan as well as other Central Asian states.

Prime Minister Nawaz Sharif, on his part, made an offer to Tajikistan to use Pakistan's seaports for imports and exports as these provide the shortest route for movement of goods.

The premier backed Tajikistan's request for being part of the Quadrilateral Agreement on Traffic in Transit among China, Kazakhstan, Kyrgyzstan and Pakistan – an arrangement that will further improve regional connectivity.

Pakistan reconnecting with world, says Dastgir

Both the leaders were satisfied with the steady growth in bilateral ties and agreed to tap the vast potential in the fields of trade, energy, defence, agriculture, industry and regional transport communication networks.

In an attempt to promote energy partnership, they reviewed the progress on the Central Asia-South Asia (Casa) 1,000-megawatt power supply project and voiced hope that it would be completed by 2018. They instructed the Joint Commission on Energy and Infrastructure to hold its first meeting to explore and identify new schemes for the export of electricity to Pakistan.

In a bid to give a push to trade and transportation ties between the two countries and the regions, they resolved that the two sides would work with Afghanistan for an early finalisation of a trilateral transit trade agreement. However, it would not come easy as Kabul was insisting on including India in the partnership.

Romania explores trade avenues in Pakistan

The prime minister has, of late, expressed concern over the dwindling exports from Pakistan and directed different ministries to scout for markets in Central Asia.

Energy links

Pakistan is working with Central Asia on two energy projects – one with Turkmenistan for gas import and another with Tajikistan for electricity purchase.

For power supply, Pakistan and Tajikistan have decided to form a new commission that will work on cooperation in this field. Tajikistan has surplus electricity in the summer, a season when Pakistan faces acute shortages.

Pakistan, Tajikistan ink accords on defence and trade

Work on the Casa-1,000MW power project is close to getting under way as all necessary agreements have been signed. The commission will also work on a planned power transmission line from Tajikistan to the northern areas of Pakistan.

"The Casa-1,000 power import project will help Pakistan get cheaper and clean energy to minimise electricity shortages and also build close economic links with Kyrgyzstan and Afghanistan," Tajikistan Ambassador Sherali S Jononov told The Express Tribune.

Among other sectors of the economy, the area of energy has been showing sustainable growth in Tajikistan over the last 15 years. During the period, hydroelectric power generation has remained stable.

Pakistan to hand over 2,281 acres of Gwadar's free trade zone to Chinese

Apart from big plants, Jononov said, there were 20 medium and 40 small hydroelectric power stations in the remote mountainous areas, with capacity ranging from 5 kilowatts to 1,500 kilowatts.

"Hydroelectric power generation accounts for 76% of the total energy output in Tajikistan," he added.

Chinese interest

Beijing also wants to reach Central Asia through the CPEC. As Afghanistan is not willing, China and Pakistan are working on an alternative route – the Quadrilateral Agreement on Traffic in Transit. This route will deprive Afghanistan of an opportunity to cash in on the benefits that will emerge from the CPEC.

Before the agreement on the $46-billion CPEC, Pakistan gave control of Gwadar Port to a Chinese company for developing and running the facility. China also plans to establish an oil refinery at the port.

'CPEC a win-win opportunity'

Tajikistan, which is seeking oil imports from Kuwait via Pakistan, has been offered access to the port. Tajikistan may also have the facility to bring goods from Middle Eastern states and other countries.

Tajikistan is the only country among Central Asian states which is keen to give road and energy access to Pakistan. This can make Pakistan a trade hub as it will provide access to other Central Asian nations as well.

In such a scenario, Balochistan will win a substantial share in economic development and will be able to stave off negative consequences of the insurgency. Economic prosperity will overcome the threat of terrorism and ensure stability in the entire country.

the writer is  a staff correspondent

Published in The Express Tribune, November 23rd,  2015.

Like Business on Facebook, follow @TribuneBiz on Twitter to stay informed and join in the conversation.
COMMENTS (26)
Comments are moderated and generally will be posted if they are on-topic and not abusive.
For more information, please see our Comments FAQ