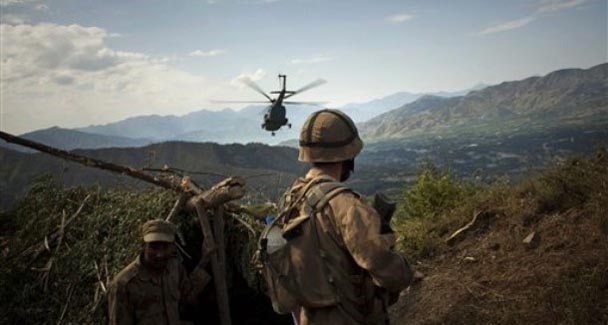 ---
ORAKZAI:
At least 16 militants were killed in Lower Orakzai Agency, as the displaced locals made their way back to the cleared areas.
The militants were killed in clashes in Eesha Khel and Mir Garhi area. Meanwhile, sixty families hailing from the Storykhel tribe were  returning home.
Political agent of Orakzai Agency Riaz Mehsud had earlier said that peace had been restored in lower Orakzai Agency and that the IDPs had started returning home on Friday.
COMMENTS
Comments are moderated and generally will be posted if they are on-topic and not abusive.
For more information, please see our Comments FAQ