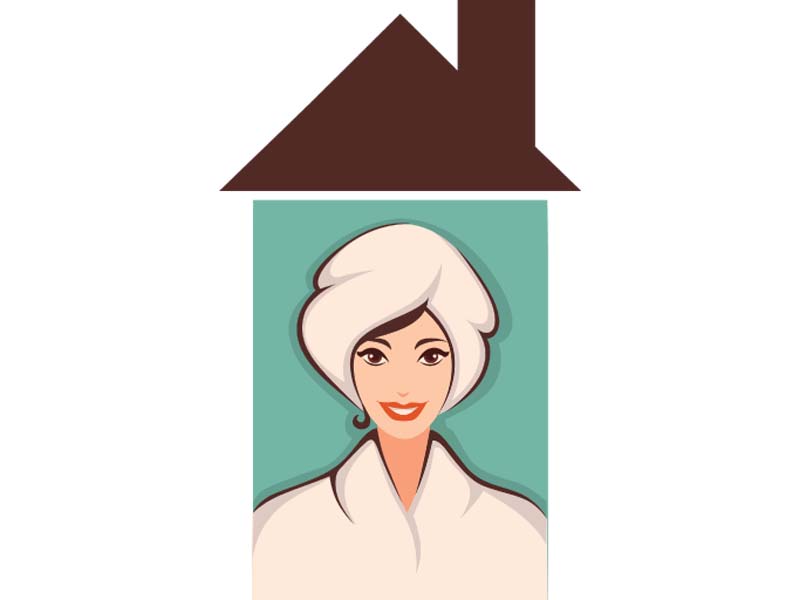 ---
Let's face it: Women have a knack for finding creative solutions around every hurdle and making the best of everything. And so, they have developed ingenious ways to bring the spa home for days when they simply cannot make it there. You can whip up amazing treatments with things that are available in the kitchen. So if you need to recharge after a stressful day at work or simply catch a break from your everyday struggles, these seven ideas can help you through.




Chocolate Masks

Ironically, this soothing paste takes barely any time or effort to make. Simply mix one-third cup of cocoa, three tablespoons of cream, two tablespoons of cottage cheese, one teaspoon of oatmeal powder and one-fourth of a cup of honey together and apply. For best results, leave the mask on for at least 10 minutes before rinsing it off with lukewarm water. You'll notice the changes immediately! The chocolate works best with normal skin and leaves it feeling soft, shiny and supple.

Exfoliating Coffee Scrub

There are more ways to exercise your coffee addiction than simply drinking it! Apart from boosting energy levels, coffee beans have been proven to be excellent exfoliators. To make the scrub, grind two cups of coffee with half a cup of salt or sugar and two tablespoons of sunflower oil. Be sure to wet your face a tad before putting on the paste as the skin must be moist for the scrub to work. Once applied, simply massage your face in circles and rinse with plain water.

Lips Like Sugar

Just one tablespoon of white sugar and raw honey, mixed with one teaspoon of raw cocoa powder will renew your pout like magic! Make sure you rub the scrub in for about 10 minutes for the best results though.

Foot Comfort

Hopping between daily chores from one end of the city to another, takes a serious toll on our feet. And what's more, few of us realise that the flat chappals we love are extremely detrimental for feet and backs in the long run. Therefore, it is important to give them just as much care as any other part of your body. The easiest way to do this at home is by submerging them in a hot tub of water for 15 minutes and adding some lemon juice to the tub. Not only will this relax and soften the tired skin around your heels, it will also keep the feet clean and clear.

Apple Pie Face Polish

As it turns out, an apple a day really does keep the doctor away. Apples are loaded with essential exfoliating enzymes called malic acid which are notorious for eradicating dead cells. To make this miraculous mixture, you will need two tablespoons of brown and granulated sugar each, one tablespoon of apple sauce and a pinch of cinnamon. Mix the ingredients in a bowl, apply and gently scrub it onto your skin in slow, circular motions. Keep at this and over time, you will discover a healthier, glowing complexion.

Green Tea Eye Fix

If dark, tired-looking eyes have become the bane of your existence, green tea sachets are ideal for you. Soak them in some water and place them in the freezer to cool. Once the leaves are cold, apply them to your eyes for about fifteen minutes every night and wake up with fresh, healthy eyes. How this works is that the caffeine helps shrink the appearance of blood vessels around the eye area and the antioxidants found in green tea eliminate inflammation. Raw potatoes, chilled from the refrigerator, also reap the same results, acting as natural astringents to reduce puffiness.

Home Spa Shower System

Did you know you can create an entire steam bath for yourself within the walls of your own bathroom? Run the water on high heat and add some essential, aromatic oil on a spare shower cloth. Place the cloth on the shower and bask in the relaxing scent that emanates from it. If you prefer long baths, there is nothing like a tub full of warm water and scintillating bath salts to ease those tense muscles out.

Natasha Khalid is a doctor. She likes to write about fashion and social affairs. She tweets @natashakhalidxs

Published in The Express Tribune, Ms T, November 22nd, 2015.