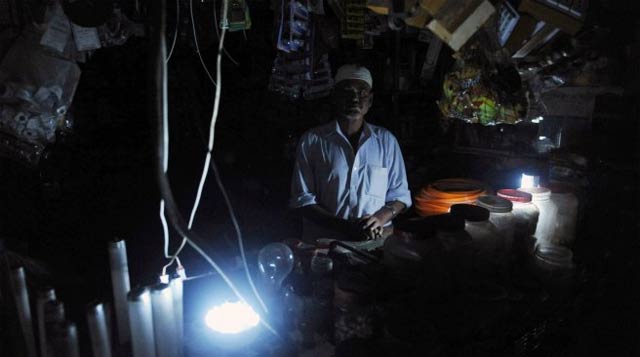 ---
ISLAMABAD: Pakistan's energy planners, managers and industry representatives' moot are of the view that the country's energy crisis could possibly be controlled by early 2018 if all implementation schedules of the 2013 energy policy strategic framework are duly met. 

"Such occurrence, however, would still be a temporary solution since most of the government's measures lack an all-round, far-sighted approach," they said.

Energy specialists analysing government's performance in the power sector met Institute of Policy Studies' representatives in a seminar, 'Government's Performance in Power Sector: A Mid-Term Review', held on Wednesday.

Ashfaq Mahmood, former secretary Water and Power, Syed Akhtar Ali, member (Energy) Planning Commission of Pakistan, Abu Bakar Madni, additional secretary department of energy government of Sindh were the speakers.




The programme was chaired by Mirza Hamid Hasan, another former secretary Water and Power and member of the IPS-National Academic Council.

Mahmood critically evaluated the government's performance in comparison with its strategic framework in 2013 policy.

"With the primary target of eliminating load-shedding, government policies were inclusive of areas such as power generation, distribution, theft control, revenue collection, transparency, accountability and customer care," said Mahmood. "While the government was somewhat successful in reducing load shedding, it cannot find a sustainable resolve unless it pays heed to other mentioned areas.

"As per a report issued by Nepra, public sector generation plants' efficiencies have declined by 11% to 36% of their design efficiencies and distribution losses range between 9.47% and 33.4%," he informed.

"None of the DISCOs met the target set by Nepra in 2013-14 while in some of the better rated DISCOs,  losses even showed increase over the previous year," he added. He lamented that the target of coal conversion was not making much headway and while the solar park has started making some contribution, it was expensive.

Mahmood lauded the Power Generation Policy 2015 and termed it a step in the right direction but half baked.

The defence

Meanwhile, Ali defended the Planning Commission's approach and claimed that efforts being made by the incumbent government in the energy sector were unprecedented.

Madni claimed a paradigm shift in Sindh government's policies to attract investment in the energy sector and to exploit the province's potential through public-private partnership.

He cited the creation of a one-stop department, Thar Coal and Energy Board, and other initiatives of the provincial government like Sindh Renewable Energy Company in this regard.

"Sindh government aims at making the province self-sufficient in power generation and export surplus to other provinces within five years," he said, adding, "Thar coal will be generating 5,000MW by 2020 while work on 35 wind energy projects of an indicated total capacity of 1,925.4MW has been initiated. Many solar, micro-hydel and thermal projects are also in progress."

Published in The Express Tribune, November 19th, 2015.

Like Business on Facebook, follow @TribuneBiz on Twitter to stay informed and join in the conversation.
COMMENTS (5)
Comments are moderated and generally will be posted if they are on-topic and not abusive.
For more information, please see our Comments FAQ