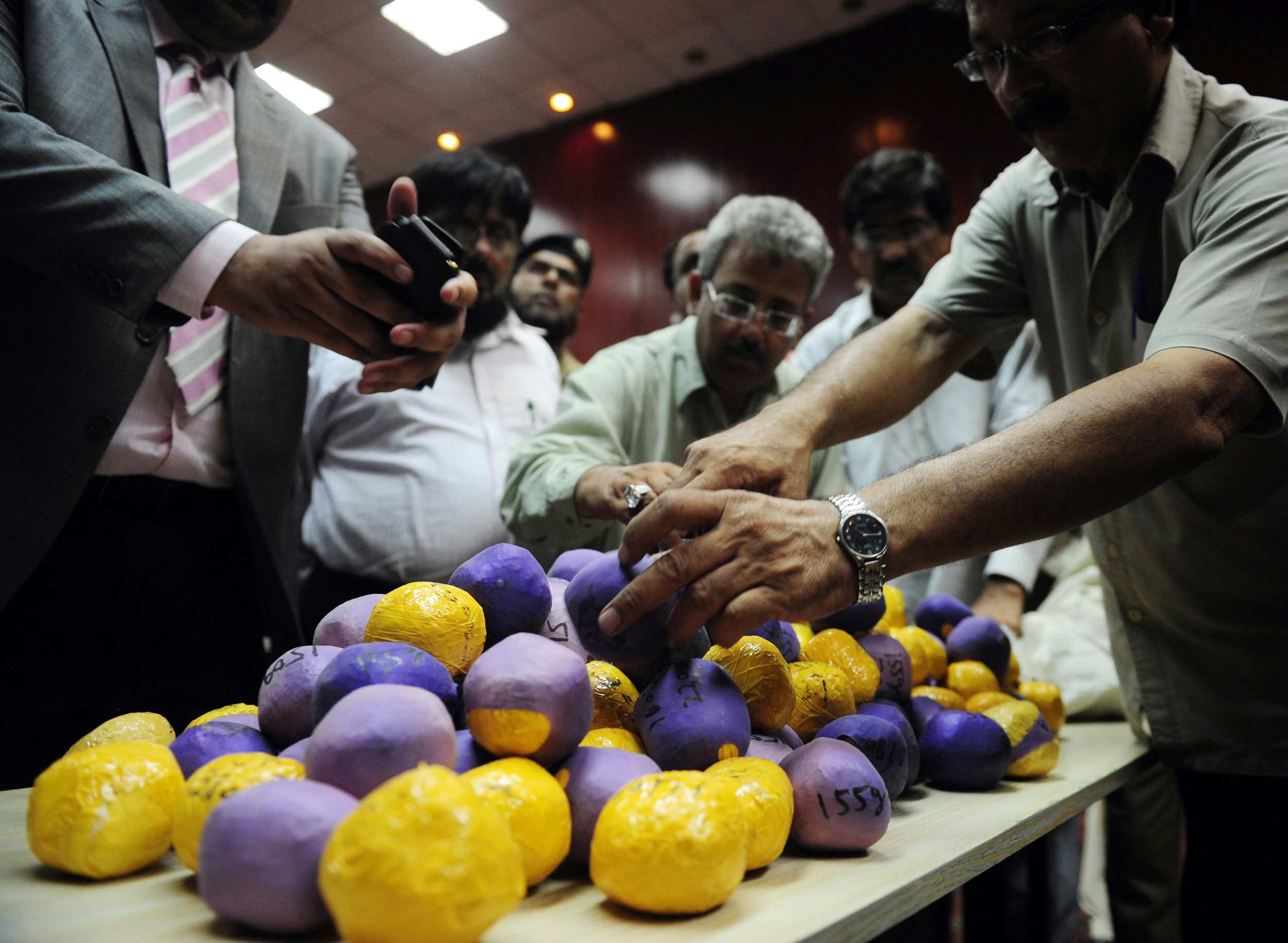 ---
RIYADH: Saudi border guards have sunk an attempt by Yemenis to smuggle by boat 274 kilos of hashish into the kingdom, a spokesperson said on Tuesday.

The smugglers were heading to a site on the Red Sea coast on Saturday when a Jeddah-based patrol vessel stopped them, border guards spokesperson Sahir bin Mohammed al-Harbi said quote by the official Saudi Press Agency.

Saudi prince held in record Beirut airport drug bust

"The passengers threw a number of bags overboard after they were surrounded. Four people were arrested from the boat," he said, adding that a Yemeni who was waiting for the on the coast was also arrested.

Officers recovered the bags which allegedly contained the hashish.

Hundreds of thousands of Yemenis live in Saudi Arabia, which since March has led an Arab coalition fighting Shia Huthi rebels in the neighbouring country.

The interior ministry announced on Sunday that Saudi anti-drug officers seized almost 30 tonnes of hashish, along with nearly as much heroin and millions of amphetamine pills, during the past Hijri Islamic year which ended in mid-October.

Lebanon charges Saudi prince in record drug bust

Drug seizures are common in the kingdom despite the death penalty for traffickers.

In early November Lebanese authorities charged a Saudi prince and other Saudis after a record drug bust.

Prince Abdel Mohsen bin Walid bin Abdulaziz, one of an estimated thousands holding the title of prince in the kingdom, was detained by Beirut airport security after he and others allegedly attempted to smuggle about two tonnes of the stimulant Captagon and cocaine aboard their private plane.
COMMENTS
Comments are moderated and generally will be posted if they are on-topic and not abusive.
For more information, please see our Comments FAQ