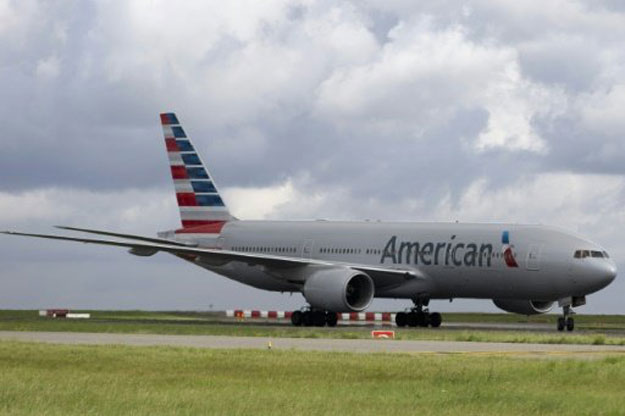 ---
NEW YORK: American Airlines, Delta Air Lines and United Airlines all said Monday they are maintaining normal services to Paris after last week's terror attacks on the French capital.

Asked whether Delta plans to cancel or reduce flights to Paris after Friday's bloody attacks, Morgan Durrant, a Delta spokesperson, said: "In short, no."

Britain's Gatwick Airport evacuates one terminal as precautionary measure

"We expect our Paris operation to be routine. Since Friday, we've seen a handful of departure delays but no cancellations."

The spokesperson said that at this time of year Delta, the world's largest airline by passengers carried, was operating a winter schedule of 10 daily flights to Paris on Delta aircraft.

"There are, of course, a great deal more in conjunction with our joint venture partner Air France operated on their aircraft," Durrant said.
Similarly, American Airlines, the world's biggest airline by fleet, also was continuing as normal.

"For American, it's business as usual," said Ross Feinstein, a company spokesperson. "American Airlines is/has been operating our full schedule to Paris."

Travellers need to be prepared for some delays, however, because of tightened security, both spokespersons said.

United Continental Holdings, parent of United Airlines, also said it was operating its routine Paris schedule.

On tenterhooks: European nations bolster security checks

On Friday, American cancelled one of its six daily flights to Paris, from Dallas, Texas, to Charles de Gaulle airport. As a follow-up, it cancelled the Paris-Dallas flight on Saturday.

All three of the airlines said they are waiving a one-time ticketing fee for customers who want to change their travel plans, depending on certain circumstances.

Delta's Durrant declined to say whether the Paris attacks had resulted in customers changing or cancelling travel.

Shares in the biggest three US airlines tumbled Monday as investors bet the Paris attacks will hit travel. American fell 2.2 percent to $42.50 around 1930 GMT, Delta dropped 2.6 percent to $47.74 and United lost 1.6 percent at $57.85.

On Friday, suspected militants attacked civilian targets in Paris, killing 129 people and wounding more than 350 in the worst terror attack in France's history.
COMMENTS
Comments are moderated and generally will be posted if they are on-topic and not abusive.
For more information, please see our Comments FAQ