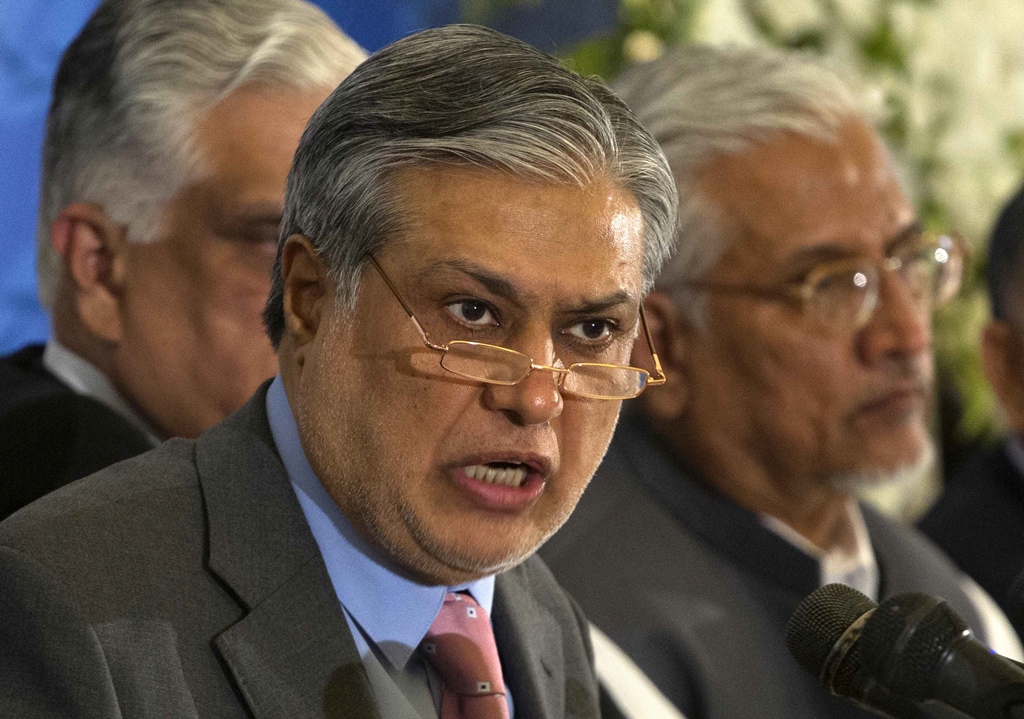 ---
ISLAMABAD:



The country's top economic decision-making body on Saturday approved the construction of the 230km Lahore-Multan section of the Karachi-Lahore Motorway but withheld clearance of a project for installing smart electricity meters due to a row between two key ministries.




The $500 million project to install smart meters in areas supplied electricity by the Lahore and Islamabad power distribution companies was left unapproved after the ministries of planning and water and power were unable to reconcile their differences.

CDWP gives nod of approval to pricey projects

The chairman of the Executive Committee of National Economic Council (ECNEC), Finance Minister Ishaq Dar, asked both ministries on Saturday to sit down together and resolve their differences over the technology and specifications of the smart meters which are to be installed, a planning ministry official said.

Last month, the Central Development Working Party (CDWP), which is headed by Planning Minister Ahsan Iqbal, conditionally cleared both the projects after sitting over them for almost 10 months.

CDWP cleared the smart meters projects on four conditions, which the water and power ministry has not addressed yet. It asked the ministry to provide a certificate that technology it recommended is tested, suitable and reliable as per local requirements.

However, Water and Power Secretary Younus Dagha, is said to have told ECNEC that his ministry is not in a position to satisfy the planning ministry, according to an official who attended the ECNEC meeting.

Bidding for Thakot-Havelian under way

ECNEC, meanwhile, approved construction of Lahore-Multan section of Karachi Lahore motorway at a cost of Rs150.6 billion, which is Rs19.4 billion or 14.8% higher than the price approved by the CDWP while clearing the scheme. The National Highway Authority (NHA) is to complete the project on turn-key basis.

The body also approved a position paper for acquisition of land for construction of Dasu hydropower project. The paper entailed Rs19 billion allocation for land, which is Rs7 billion higher than the land price approved in the Dasu hydropower project, having accumulative cost of Rs486 billion.

Planning Commission and the PML-N

ECNEC also approved two projects for construction of road network and acquisition of land for access to New Islamabad International Airport, and a Rs22.8 billion project to improve roads in Sindh.

Published in The Express Tribune, November 15th, 2015.
COMMENTS (1)
Comments are moderated and generally will be posted if they are on-topic and not abusive.
For more information, please see our Comments FAQ