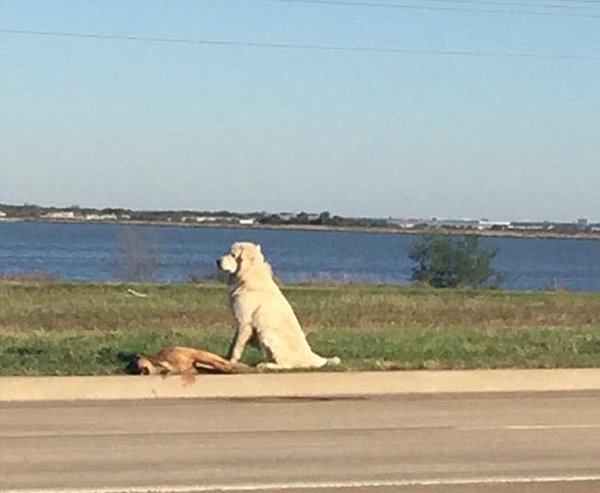 ---
DALLAS: A Great Pyrenees who dragged his canine companion off a Dallas road after she was fatally hit by a car and was seen standing watch in a widely circulated photograph will be reunited with his family, animal rescuers said on Wednesday.

Animal rights: KU VC calls off dogs culling campaign

The unidentified family claimed ownership of the Great Pyrenees named Brian on Tuesday evening and told Dallas Animal Services that Brian and Marley, the shepherd mix who was killed, escaped from their home on Saturday when the garage door was accidentally left open.

The animal rescue group said neither dog had a collar or was microchipped.

When Micky Rourke's dog saved him from suicide

A passerby notified local animal advocate Julie Fennell who, along with another woman, retrieved Brian and Marley from a sidewalk near Dallas-Fort Worth National Cemetery and drove them in separate vehicles to the city's shelter.

"I had to pick him up and carry him to my car because he wouldn't move," Fennell said.

Famous skateboarding dog Tillman dies at age 10 in California

"Brian looked for her out of my back window as we drove away."

Dallas Animal Services said Brian will be microchipped and neutered before he is returned home.
COMMENTS
Comments are moderated and generally will be posted if they are on-topic and not abusive.
For more information, please see our Comments FAQ