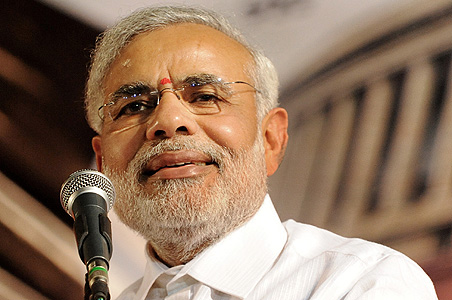 ---
The countries of the Indian subcontinent are being swept by a tide of intolerance that is politically powered and rising fast. Bangladesh has seen the hacking to death of secular bloggers and intellectuals, Pakistan continues to see minority faiths persecuted, usually without any response from government and India is sliding towards the abyss. The election of Narendra Modi has been a disaster from the human rights perspective. The thugs that were held in check under previous governments have been let off the leash and intolerance now shows its face everywhere. People suspected of eating beef have been beaten to death by mobs fired up by nationalist preachers and no minority faith group is safe — not that they were particularly safe under the previous government, but they are even less safe with Mr Modi at the helm.




Fortunately, not all Indians are of the same mind as the philistines currently running amok, and the artistic and literary communities are gradually organising themselves into a response, at the moment limited to returning the awards they have been given by their government. One such returnee is Arundhati Roy who has returned her 1989 National Award for Best Screenplay and in doing so has joined other writers, filmmakers and academics, who have done likewise.

Arundhati Roy has a global profile, a voice that is widely heard and her writings widely read — a Booker prize winner no less. She speaks of the current "ideological viciousness" as an assault on the collective IQ that has the potential to tear the country apart if it is not stemmed. Melodramatic as that may seem, Ms Roy may not be wide of the mark in what she fears. She is also prescient, saying that there is no surprise at what is afoot, people knew what they were voting for and there was a plenitude of advance notice as to what was going to happen if Mr Modi was elected. Intolerance feeds in the sewers and quickly grows fat, becoming the fell beast that slouches down the road to Dhaka, Delhi and Islamabad. Give this beast an inch and it will take the proverbial mile.

Published in The Express Tribune, November 7th, 2015.

Like Opinion & Editorial on Facebook, follow @ETOpEd on Twitter to receive all updates on all our daily pieces.