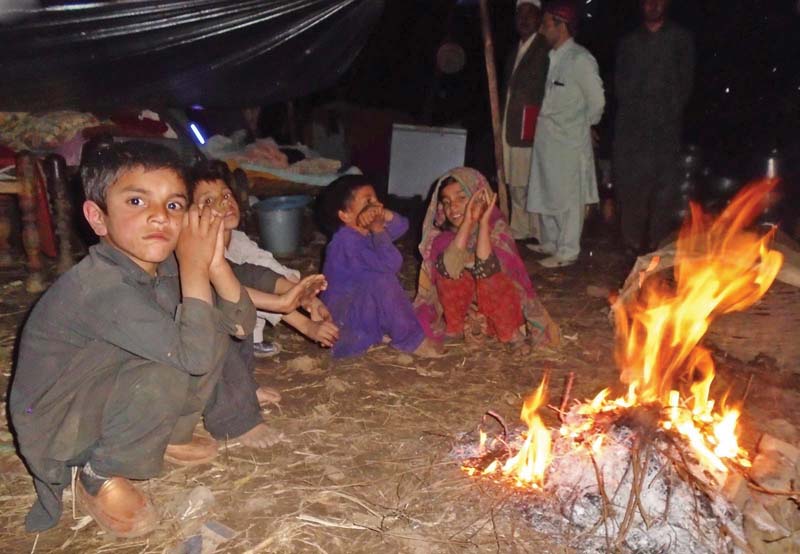 ---
CHITRAL/ PESHAWAR/ MARDAN/ TIMERGARA: Eight days after the earthquake, reconstruction and relief efforts have not found any steady grounds, with bans on NGOs and protesters crying foul over not receiving any aid. Protests were held in Mardan and Timergara in Lower Dir, a district Prime Minister Nawaz Sharif visited on Monday.

NGOs in a bind

Under Section 144, a ban has been imposed on NGOs and international aid organisations working without No Objection Certificates (NOC) in Shangla.

International NGOs will require govt consent to gather funds, operate: Nisar

"A communiqué has been dispatched to police stations, ordering them to report and stop all NGOs and INGOs that are on ground for relief work in earthquake-affected areas," an official of the DC's office told The Express Tribune. "So far nobody was stopped from working but the order was issued keeping in view operating procedures for all aid organisations, local or international."

He added they have issued NOCs to almost everyone who had come in, rejecting claims that some organisations were stopped from working.

The Khyber-Pakhtunkhwa government had earlier said that anyone who wants to undertake relief efforts will be facilitated by the government. However, issues for NGOs persist throughout the country as the legal status of several organisations has been questioned and they have been asked to reregister with the government.

Over 1,000 'hostile' spies visited Pakistan under INGO guise: Nisar

Without any aid

In Timergara, people in Banjo Dera, Rabat Dara in the district headquarters say relief work has not started yet. They are still living under the open sky.

Around seven houses in Banjo Dera were completely destroyed; major cracks appeared in walls of 30 houses. Most people prefer not to risk staying in damaged infrastructure as aftershocks pose a constant threat.

Locals have asked government and other organisations for better living arrangements as they fear they will fall sick as they continue to live exposed to the elements and weather forecasts suggest rain and snowfall this week. They demanded immediate shelter and relief goods.

NGOs to operate under interior ministry: Nisar

Residents in Mardan affected by the earthquake said they have still not received any aid.

Families in Pk-28, Mardan-VI protested on Monday, demanding relief packages. They said surveys should be conducted anew in Mardan as verifiable details were still not available.

The protesters also requested the government to provide them relief goods as they had not received any from the government or any NGO.

Post earthquake: 'NGOs responding to situation'

In Mardan, locals say over 200 houses and three buildings were damaged after the earthquake hit the district. However, the government survey stated that 42 houses have damaged so far – a claim locals disagree with.

No support

The jolts felt on October 26 badly damaged the house of a senior journalist of Express Media Group, Muhkamuddin. He is a resident of Chitral, but was in Peshawar for work when the earthquake occurred.

He said apart from the two tents provided by the Provincial Disaster Management Authority, he has not received any relief from the government or any other organisation.

Desperation grows as Pakistan quake victims wait for aid

The structure comprised six rooms, a kitchen, one store and four washrooms; all of which were damaged. The walls have developed long and deep fissures. His family is living in tents to avoid risking any harm.

Published in The Express Tribune, November 3rd, 2015.