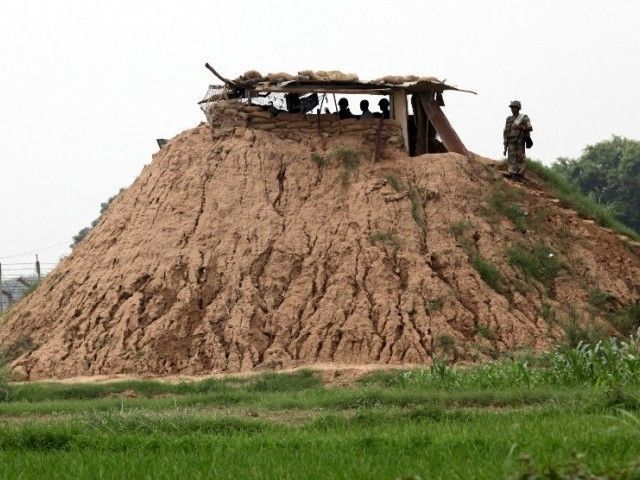 ---
ISLAMABAD/ GUJRANAWALA: Indian forces resorted to another round of unprovoked shelling along the border in Sialkot on Sunday, killing a teenage boy and a woman while injuring 20 other people.

Dozens of mortar rounds have been fired into Pakistan by the Indian Border Security Force (BSF) over the past three days along the Working Boundary in the Shakargarh sector.

A woman named Saba was critically injured by a shell fired into Abhal Dogar. She was taken to a hospital where she succumbed to her injuries.




In Bara Bhai, a 12-year-old boy was also injured by Indian shelling. He later died in hospital.

The attacks also injured four members of a family after a shell exploded on the roof of their house. The injured were identified as 45-year-old Ashraf Feroz, his brother's 55-year-old wife Hamida Bibi, her 26-year-old daughter Rashida and 20-year-old son Sajid.

A prayer leader in the town of Bhopalpura was also injured in the firing. The other injured included Haider, Abdul Sattar, Abdul Jabbar and Faisal.

According to the military's media wing, the Inter Services Public Relations (ISPR), the BSF had been targeting civilian populations near the Working Boundary in the Shakargarh sector but Chenab Rangers gave a quick and befitting response to the Indian aggression, silencing their guns.

The Punjab government has set up relief camps for the people affected by Indian shelling. Shakargarh Assistant Commissioner Noman Farooq Tarar said relief and medical camps were established in Chak Amro, where all possible help would be provided to the displaced people.




On October 22, Prime Minister Nawaz Sharif told a news briefing that India had violated the ceasefire, agreed in a 2003 pact, along the Line of Control and Working Boundary, at least 400 times this year.

Meanwhile, Opposition leader in the National Assembly Khursheed Shah has asked the government to take parliament into confidence for evolving a unanimous strategy to counter the increasing Indian aggression.

In a statement, he said the Indian forces had made it a routine to target innocent citizens in the border regions. "India should not consider our desire for peace in the region as our weakness," he said, advising the government to make a plan to block India's aggressive designs.

Published in The Express Tribune, October 26th, 2015.