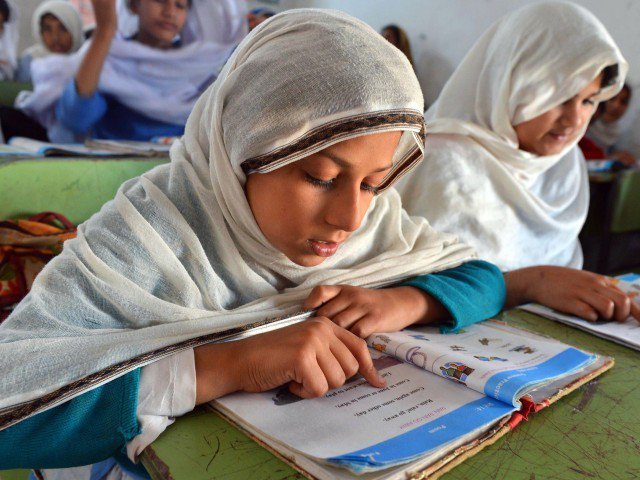 ---
PESHAWAR:



Yet another threatening pamphlet appeared in Frontier Region (FR) Peshawar; this time warning a high school against reopening after Muharram holidays.




Locals told The Express Tribune that although some believed it was a hoax – a practical joke played by possibly students or teachers, the pamphlet created panic among the public. There had recently been pressure from the administration and the constituency's MNA on teachers to ensure the daily attendance.

Do or die: TTP threatens to blow up school in Charsadda

"The pamphlet had been pasted on the gate of Government High School for Boys in Hassan Khel and it was torn to pieces by a teacher soon after its discovery," one of the elders said.

Elders who saw the pamphlet said there were three such notices in English and with "terrible handwriting".

Not a laughing matter

Security forces, however, did not take the matter lightly and contingents of the army and Frontier Constabulary (FC) have been deployed in the area.

"Army regularly patrols the area in and around Kandao in FR Peshawar," said one elder. He revealed the army had also set up bunkers on hilltops as a precautionary measure.

Act of mischief?: Threatening letter found at a school in Lahore

However, he said the situation remained tense even though people know that with the presence of security forces the Taliban would be unable to reestablish a foothold in the region.

Reacting to pressure?  

"Actually, MNA Qasir Jamal has been paying surprise visits to schools to improve standards of schools and education; some employees are not really happy about this," another elder stated. "We think they played a hoax to create panic and shut the school down permanently."

A bomb attack on the house of FR Peshawar Assistant Education Officer Sahibzada in Garhi Atta Muhammad in the settled areas of the city led some to believe militants were indeed present in the area.

School built over graveyard battles for existence

When contacted, a government official said there was no chance of the Taliban coming back as the arrmy was present in the area.

Another elder said the military raided several houses and arrested suspects who were shifted to an undisclosed location.

Published in The Express Tribune, October 26th, 2015.