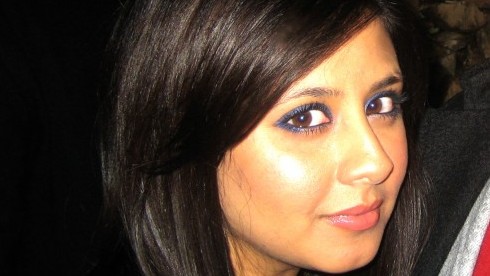 ---
The cold blast of the air conditioning hits your face as you assess yourself in front of the mirror.

Tonight, you resemble the seductive screen sirens of the 1950s. Brigitte Bardot comes to mind as your neatly manicured hands flip the perfectly coiffed hair cascading down your back.

You grab your sequinned purse and saunter out the door in excitement for tonight's party. That's when the humidity rushes at you with unparalleled force. You quickly reach up to make sure your tresses are intact and breathe a sigh of relief - the frizz has not beaten you yet.

What you are unaware of, however, is that the stifling heat has permeated your skin and your makeup is starting its final descent down your face. In a few hours the eyeliner you painstakingly applied will have melted off your lids and found a resting place under your eyes, making you the latest victim of the dreaded summer smudge. You wanted to make a lasting impression at tonight's event, but this is not what you had in mind. Don't worry, you're not alone.

Worldwide, millions of desi girls who covet their black eyeliner have been in your position. The key to preventing a catastrophe when the hot weather strikes is to follow a simple three-step process: prep the eye area, choose a liner formula with Herculean strength, and set your makeup to ensure it won't slide off your lids. Before beginning any kind of makeup application, thoroughly cleanse your face. We know, we're lazy too, and simply abhor our skincare regimen.

However, a clean face provides a fresh canvas for your products and removes any excess oil around the eye area. This is a crucial step for both oily and dry skin types, as your makeup will react to moisture created by humidity in the air. Follow up with an oil-free moisturiser - rich creams and eye treatments will cause your eyeliner to further lose its grip. Next, prepare the eye area by applying a base to your lids and close to your lash line. The base acts as glue for your liner, producing truer and longer-lasting colour.

Most cosmetics lines carry eye shadow primer for this purpose, but don't fret if you can't get your hands on one - concealer is a great substitute. Select one that doesn't stay creamy but that dries to a powder finish.

Remember to avoid any products that are excessively emollient. Once your base has dried, choose a liner formula that will not budge from your lids without a makeup remover. Creamy liners and kohl may be popular for their smoothness, but these types of liners are best left for cooler weather or when a smoky eye requires smudging. For the summer, opt for long-lasting gel versions or waterproof products instead.

Or experiment by mixing together different formulations - use a waterproof pencil and then strengthen the line by going over it with a waterproof liquid liner. Ensure your liner stays on by setting it before you head out.

Many renowned makeup artists polish the look by lightly dusting the lid with finely milled, translucent powder. We prefer to retrace our pencil or liquid liner with an eye shadow of the same colour. The shadow strengthens a liner's lasting power by soaking up any oily residue.

Do this for both the upper lid and the inner rims. Lastly, remember to coat your lashes with waterproof mascara or all your efforts will go to waste! Don't believe us? Type "Tammy Faye Baker" into Google. An image of what you'll look like if you skip this step will be staring back at you.

Maria Saadat is author of the popular desi beauty site Lipstick Masala.