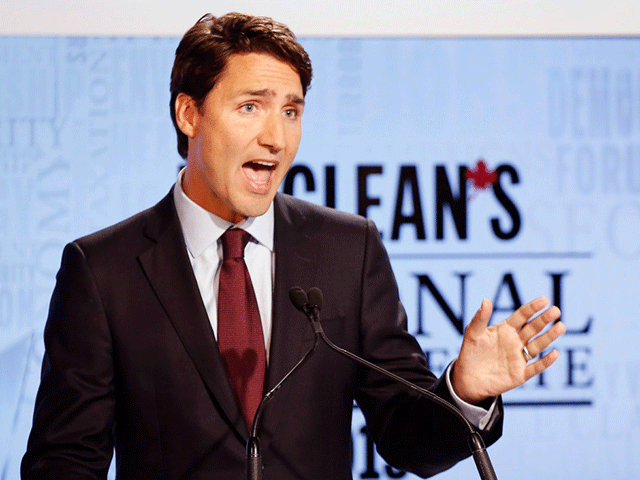 ---
Canada has a new prime minister, and a majority of Canadians appear to be rather pleased with him — as a person, not only as a politician. He is Justin Trudeau, the highly telegenic and user-friendly son of Pierre Trudeau, one of the all-time greats of Canadian politics. His son has yet to reveal anything approaching greatness, but his win, which may have surprised him as much as it did the Conservative Party that he defeated so resoundingly, may be a step along the path that has greatness at the end. The new prime minister is very much a man of the people, or so the impression that his handlers give would have us believe. He is in tune with the Asian sector of his electorate — photographed dressed in shalwar kameez eating in a mosque, and dancing a sharp set of bhangra moves in a video clip that has gone viral. The morning after he was elected, he was seen glad-handing travellers on the underground and the social media was awash with images, not all in the best possible taste, of Canada's new prime minister.

It is of note that two Canadian women of Pakistan origin were also elected to parliament on the same day in the biggest political upset since 1984 when the Conservatives won. Once the brouhaha has died down, there is serious work to do. And promises to fulfil, one of which was quickly to the fore as the new prime minister called President Barack Obama to tell him that Canadian warplanes were no longer to be a part of the coalition currently bombing Syria. He is pledged to run a budget deficit and tax the rich. He sees Canada increasing its quota of immigrants and refugees, and he looks to the south in the hope of improving Canadian relations with the US, not always harmonious in recent years. His honeymoon will be short, and the man who was a distant third in the polls at the start of the campaign is going to have to shed the frivolity associated with victory. We wish him well.

Published in The Express Tribune, October 23rd, 2015.

Like Opinion & Editorial on Facebook, follow @ETOpEd on Twitter to receive all updates on all our daily pieces.
COMMENTS
Comments are moderated and generally will be posted if they are on-topic and not abusive.
For more information, please see our Comments FAQ