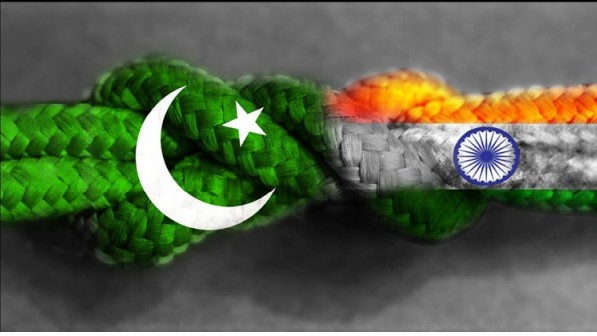 ---
NEW DEHLI: An Indian diplomat arrested on suspicion of spying for Pakistan did not have access to highly classified material and is "cooperating" with investigators, a minister said Thursday.

Madhuri Gupta, who worked in the information service of the Indian embassy in Islamabad as an Urdu translator, was arrested by police last week when she was summoned to New Delhi after being trailed for months. Gupta, dubbed "Pakistan's Indian mole" by India's media, is the first woman Indian diplomat to face charges of spying for Pakistan.

"The position occupied by the official did not involve access to highly classified material," junior state minister Preneet Kaur told parliament. "The official is cooperating with us in our inquiries. At this stage, for national security reasons, it is not possible to divulge more detail about the information that may have been compromised," Kaur added.

The bespectacled Gupta, 53, a second secretary at the embassy, has been accused of breaching India's Official Secrets Act, an offence which carries a maximum 14-year jail sentence. Gupta had been working in the Islamabad mission for three years and came under suspicion because of the "extraordinary interest" she started taking in subjects unrelated to her assignment, Indian media reported.

She is alleged to have passed on information from the Islamabad head of India's external intelligence service. Gupta was asked to return to New Delhi on the pretext of preparing for an upcoming South Asian summit when she was arrested, according to media reports. Her case appears to be "a serious breach of our national security," said B. Raman, a retired senior Indian intelligence official.

"The very fact that the Pakistani intelligence succeeded in recruiting her speaks poorly of our counter-intelligence controls," Raman added. But her arrest appeared to cast no shadow on Thursday's meeting between the premiers of India and Pakistan, on the sidelines of the summit of the South Asian Association of Regional Conference (SAARC) in Bhutan.

India's Prime Minister Manmohan Singh and his Pakistani counterpart, Yousuf Raza Gilani, took a significant step at the meeting towards resuming their frozen peace dialogue. India broke off all formal discussions with Pakistan after the November 2008 Mumbai attacks, which killed at least 166 people and which New Delhi blamed on Pakistan-based militants.

India's foreign minister S.M. Krishna said Wednesday a thorough probe would establish why and how Gupta had allegedly spied for Pakistan. The Indian Express, quoting unidentified sources, said Thursday Gupta was "disgruntled" with her job and its lack of career advancement. She told her interrogators she passed on information to the Pakistani intelligence service "willingly and without any financial benefit," to "teach a lesson" to India's foreign ministry and its "arrogant" officers, the newspaper said.
COMMENTS
Comments are moderated and generally will be posted if they are on-topic and not abusive.
For more information, please see our Comments FAQ