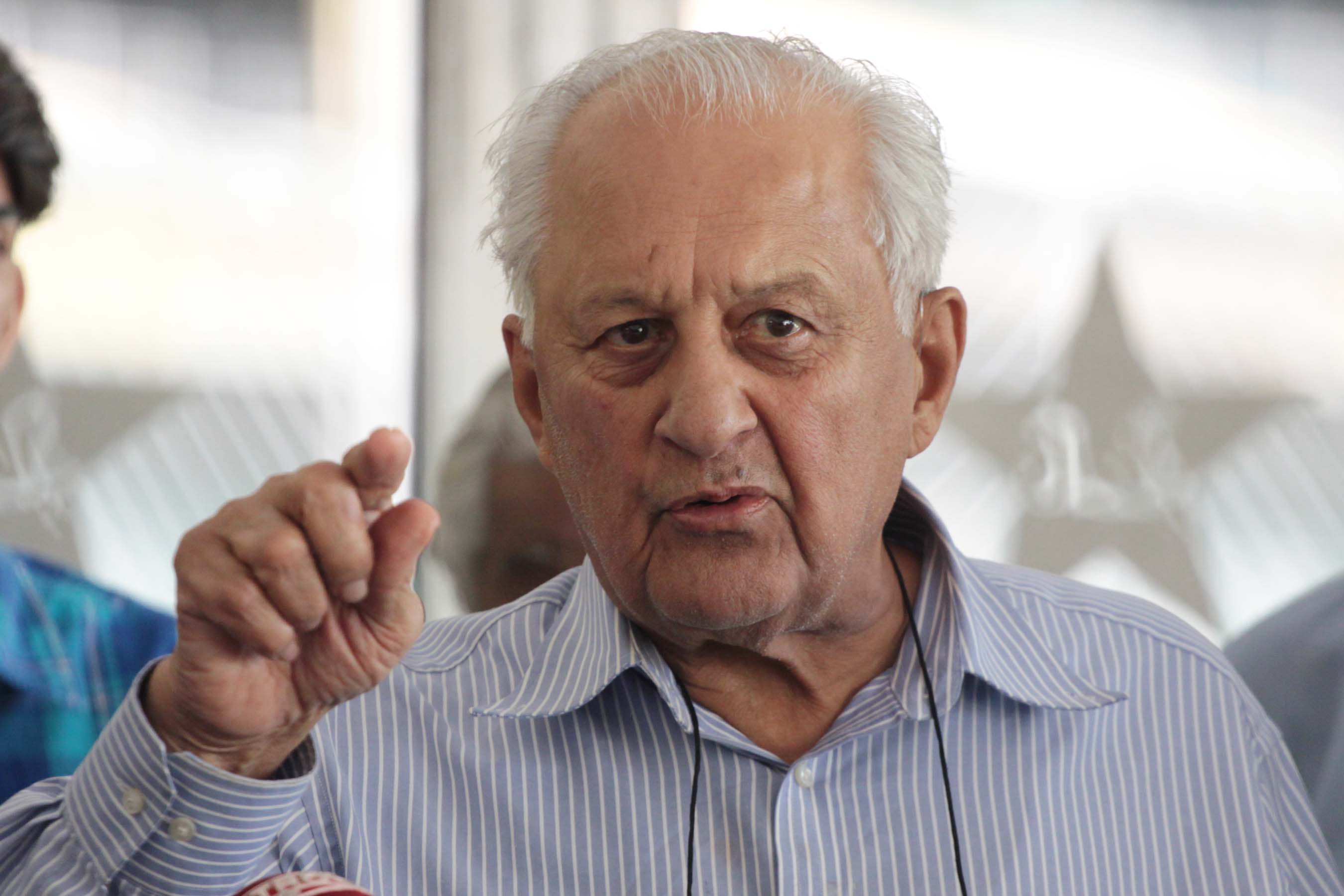 ---
DUBAI: The Pakistan Cricket Board chairman (PCB) Shahryar Khan said he was disappointed the attitude of the Board of Control for Cricket in India (BCCI) during his visit to the country.

While talking to the reporters in New Delhi, PCB chief said he wanted everything to get better for the sake of Pakistan cricket and world cricket in general.

A dejected Shahryar said he was not going to make any more efforts as the BCCI was not sharing any positive response.

For the time being, Shahryar said there was no series on the cards in December.

Earlier, Shahryar while talking to AFP said that it was nice of BCCI to invite them in India for a bilateral discussion.

"It was a nice gesture from the BCCI to invite us and they were positive about the series before this unfortunate and condemnable situation came," Khan told from Delhi by phone.

He gave the news agency a different perspective, a completely opposite one, saying that he was still hopeful of a positive nod.

"I hope the meeting will be rescheduled in Delhi, if not we will meet in Dubai in the next few days," said Khan. "I am still hopeful of a positive response."

Pakistan Cricket Board (PCB) chairman Shaharyar Khan was due to meet Board of Control for Cricket in India (BCCI) president Shashank Manohar on Monday but the meeting was postponed after Shiv Sena activists stormed the Mumbai office in protest at the dialogue.

Pakistan may boycott 2016 World Twenty20 in India: Zaheer Abbas

India and Pakistan have not played a full series since 2007 after New Delhi stalled all bilateral cricket ties with Pakistan after the 2008 attacks in Mumbai.

Akram, Akhtar sent back to Pakistan over Shiv Sena threat

India had blamed militants based in Pakistan for the attacks which left 166 people dead, most of them foreigners.

Pakistan did tour India for two Twenty20 and three one-day internationals in December 2012 but even that tour failed to revive the full series.

The arch-rivals, however, signed a Memorandum of Understanding under which they agreed to play six series between 2015-2023, all pending clearance from the two governments.

The first of that series comprising of two Tests, five one-day and two Twenty20s is scheduled for December and January in the United Arab Emirates.

Pakistan cricket fraternity slams Shiv Sena protest, demand ICC action

Khan, who also met BCCI vice president Rajiv Shukla in New Delhi on Tuesday, said there were various avenues open for discussion.

"We have various options to discuss but the definitive answer will come only after meeting with Manohar and I am quite hopeful it will be positive," said Khan, also a former foreign secretary and High Commissioner.

Indian media reported that India wanted a tri-series, also involving Bangladesh -- to be played in India or Bangladesh -- with Tests to be played at a later stage.

Shiv Sena storms BCCI HQ to protest Indo-Pak cricket meeting

Khan ruled out Pakistan's withdrawal from the World Twenty20 series to be held in India in March and April next year.

"No, I don't see that and hope things will improve by then," said Khan, responding to calls from former Pakistan players to pull out of the ICC (International Cricket Council) event.

"Our stance has always been that cricket and politics should be kept separate and we maintain that stance," said Khan.