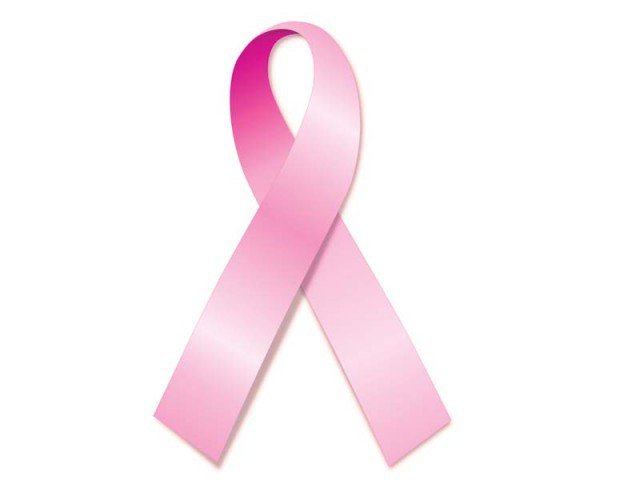 ---
PESHAWAR:



Sehrish Qureshi, a resident of Peshawar, was only 20 when she detected a painful lump in her breast. Still young, she was initially reluctant to speak to her mother about it. However, better judgment prevailed and she eventually told her mother. A doctor's appointment and a mammogram later, she had the lump surgically removed. Upon examination, the lump turned out to be benign.




Four years on, Sehrish is a doctor and is living a healthy life. But for many women, a seemingly innocuous lump unexamined can later become an ugly fight with cancer.

High incidence

According to a report issued by Pink Ribbon, a national NGO, the country has the highest incidence of breast cancer across Asia. It is the most frequent malignancy to occur in women and accounts for 38.5% of all cancers in women. A staggering 90,000 new cases are reported every year and as many as 40,000 deaths. Nearly 43.7% of these cases are detected at the 'advanced' stages and could be prevented through timely intervention.

The public knows little about breast cancer in Pakistan. For many, it is a death sentence. However, with early diagnosis and suitable treatment, a patient's chances of survival are higher than 90%.

Silent battle

Few women in Khyber-Pakhtunkhwa have the courage to voice these concerns even though breast cancer can be fatal.

Many are too embarrassed to even bring up their symptoms, even shy away from talking about breast lumps in front of their parents, siblings and husbands. Most women in K-P do not know what to do in such circumstances or the fact that every woman over 35 or 40 years should be going for a regular mammogram. As a result, breast cancer is detected at a later—more deadly—stage among a large number of women.

"It was initially believed that women over 35 were at a higher risk of contracting breast cancer," said Dr Rauf Khattak, senior consultant oncologist and director of Institute of Radiotherapy and Nuclear Medicine (IRNUM) Peshawar. "However, now women below the age of 35 are also at risk."

According to Khattak, there is pressing need to raise awareness about breast cancer and teach girls how to self-examine.

"Over the past few years, many young women have been diagnosed with breast cancer in Peshawar," he said. "Late marriages are among the main reasons for this trend."

However, there are countless studies which suggest early marriages can be a potential risk factor as well.

Timely detection

"Every year, approximately 700 cases of breast cancer surface from IRNUM," said Dr Nabila Javed, a senior oncologist at the facility. "A majority of these cases are detected at the advanced stages and could have been dealt with properly if treated on time."




According to Javed, the main reason for late detection is that women tend to ignore their bodies and are reluctant to visit a doctor for a medical check-up.

"Some women are afraid to go to the doctor as they fear the label of being a cancer patient," she said. "Many of them cannot bear the exorbitant cost of treatment."

Javed added women should learn how to conduct self-examinations.

"They must examine their bodies to check for any lumps or cysts," she said. "Women should inform their family and obtain proper treatment.

Every year, IRNUM provides free mammograms, clinical examinations, ultrasounds and camps for women to get tested.

Mitigating factor?

She said married women should breastfeed to reduce the chances of breast cancer. According to experts, this practice can lower the risks – especially if a woman breastfeeds for over a year – as milk production keeps breast cells under control, reduces menstrual cycles leading to lower estrogen levels.




Speaking to The Express Tribune, Gulmina Bibi said she noticed a lump near her left breast while she was breastfeeding her four-month-old baby.

"I spoke to my mother-in-law about it and she told me it was normal as lumps do occur during lactation," she said. "I was diagnosed with breast cancer a few months later. Five years later, I have received treatment and feel positive."

I'm a survivor

Saeeda Orakzai, a 55-year-old who survived breast cancer, claimed she had pronounced a death sentence for herself when doctors told her she had breast cancer.

"I put myself through five months of chemotherapy and radiotherapy," she said. "I went through hair loss and the associated trauma. But eventually my cancer went into remission."

Five steps for self-examination
Begin by looking at your breasts in the mirror with your shoulders straight and your arms on your hips. Check if there is any swelling or any other visible distortion on your breast. If you see any dimpling, puckering, or bulging of the skin, bring them to your doctor's attention.

Raise your arms and look for the same changes.

While you are at the mirror, look for any signs of fluid coming out – this could be a watery, milky, or yellow fluid or blood.

Lie down and use your right hand to feel your left breast and then your left hand to feel your right breast. Use a firm, smooth touch with the first few finger pads of your hand, keeping the fingers flat and together. Cover the entire breast from top to bottom, side to side — from your collarbone to the top of your abdomen, and from your armpit to your cleavage.

Finally, feel your breasts while you are standing or sitting. Cover your entire breast, using the same hand movements described in step 4.

Published in The Express Tribune, October 19th, 2015.
COMMENTS
Comments are moderated and generally will be posted if they are on-topic and not abusive.
For more information, please see our Comments FAQ