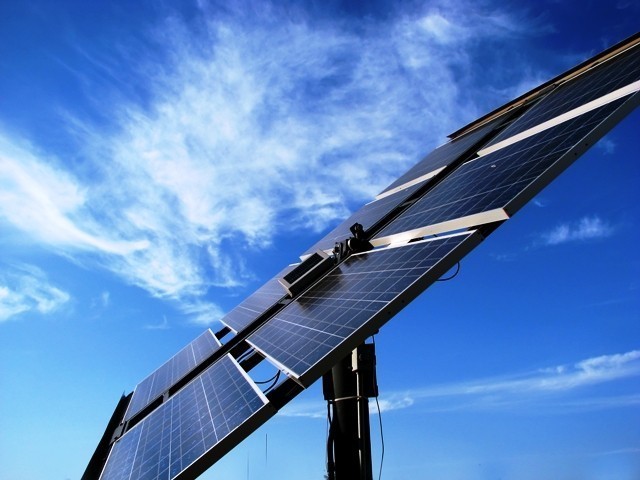 ---
Over the years, Pakistan's one consistent trait has been its habit of changing policies at the drop of a hat as one government hands over power to another. A criticism routinely directed against policymakers is that the country either has no policy or an ever-changing one. Solar energy projects are fast becoming another victim of the government's bi-polar attitude vis-a-vis policymaking. In the latest development, businesses that have invested billions in setting up expensive solar projects have warned of packing their bags, with the government intending to revise the solar power tariff downwards.

While such a move by the government would make solar energy cheaper for consumers, it would also render businesses helpless in the wake of high costs. Most Pakistanis would want to back the power regulator if it is making a genuine attempt to reduce electricity tariffs that have shot up in recent times. With subsidy to the energy sector lowered, effectively raising tariff, consumers are left with little choice but to consume expensive energy. That serves two purposes — reduction in circular debt as well as reduction in power consumption. However, the issue here is that the government has proposed a more than 30 per cent decrease in the solar power tariff after already cutting it down by more than 10 per cent. The effective 40 per cent cut means companies — that set up business thinking that the tariff would be 16.3 cents a unit — now have to seriously re-consider the viability of their businesses as the proposed tariff comes down to 9.25 cents. With heavy investments already made, packing their bags would mean heavy losses. Most of these companies are from China and this development will not please Beijing. What other option does Pakistan have? It can either subsidise solar energy or increase the tariff. Companies want Pakistan to adopt a more considered approach — go from a high tariff to a low one gradually. This makes more sense, but our governments haven't always been known for wise decision-making.

Published in The Express Tribune, October 17th, 2015.

Like Opinion & Editorial on Facebook, follow @ETOpEd on Twitter to receive all updates on all our daily pieces.