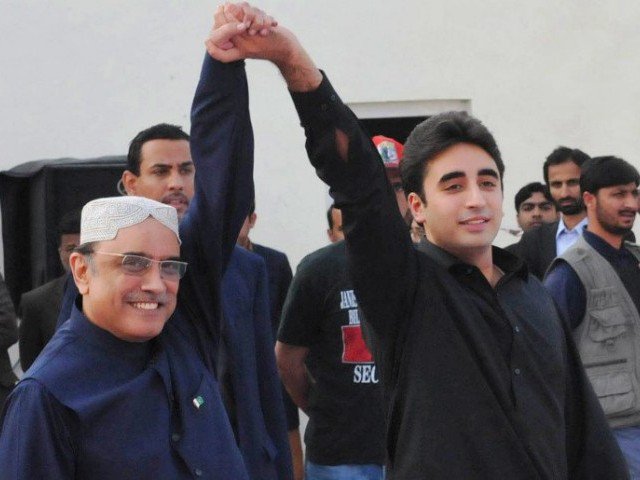 ---
PESHAWAR: Pakistan Peoples Party has decided to look beyond internal disagreements in its Khyber-Pakhtunkhwa chapter and plans to hold intra-party elections on a phase-wise basis. The decision has been taken following directives issued by its co-chairpersons Bilawal Bhutto Zardari and Asif Ali Zardari.

PPP leader and former K-P minister of excise and taxation Liaqat Shabab told The Express Tribune on Thursday the party's co-chairpersons had invited PPP K-P President Khanzada Khan and other provincial representatives to discuss intra-party elections. "Khanzada has been assigned a special task to immediately hold polls in the province," he said.

Earlier, PPP's central leadership had requested the provincial cabinet to perform this task. "However, they failed," he said.

According to Shabab, intra-party elections will be held in five districts in the first phase. The party will scrutinise the process and then conduct polls in other districts.

"So far, we have decided to hold intra-party polls in two central districts and three southern districts" he said. "If we are successful in the province, we will hold them across the country."

Going digital

PPP provincial president has confirmed these developments. Speaking to The Express Tribune, Khanzada said intra-party polls will be held in Mardan, Swabi, Malakand, Upper Dir and Lower Dir during the first phase.

"We have started an online membership drive," he added. "A form is available on the party's official website for K-P for this purpose."

According to Khanzada, the list will be displayed at the party's district headquarters and online once a thorough scrutiny has been conducted.

On the same page? 

A party insider said the decision to hold intra-party polls was taken during a meeting of the party's cabinet held last week. This comes as a breath of fresh air as the PPP's K-P chapter has been rife with disagreement after a group of influential leaders stood up against Khanzada and demanded intra-party polls.

The meeting was chaired by Khanzada while PPP General Secretary Humayun Khan and other provincial representatives attended the meeting.

"The central leadership has instructed the provincial president to ensure the disgruntled PPP leadership is on the same page," he said.

Pipedreams

According to the insider, various PPP leaders informed the central leadership about their reservations during last week's meeting.

"Nevertheless, they have vowed to cooperate with the provincial president," he said. The insider added an organising committee will be established at an upcoming meeting. "However, the date for the meeting has not been decided," he added.

Published in The Express Tribune, October 16th, 2015.
COMMENTS
Comments are moderated and generally will be posted if they are on-topic and not abusive.
For more information, please see our Comments FAQ