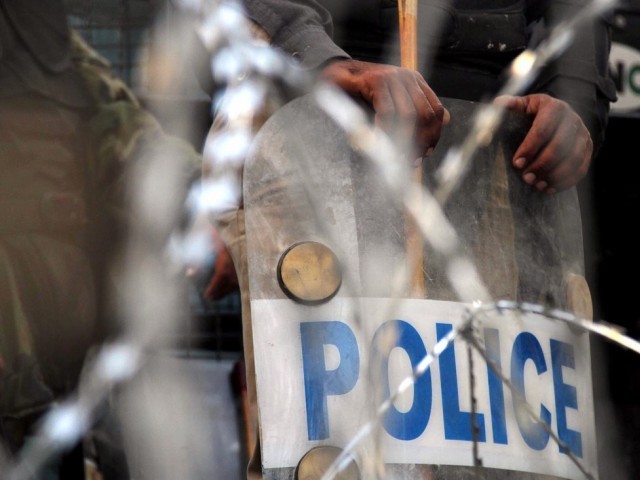 ---
LAHORE: Scores of IOs have been finding it arduous to effectively interrogate women suspects, The Express Tribune has learnt.

Some Investigation Wing officials revealed that it was not possible to effectively interrogate women suspects as courts did not tend to grant their physical remand. Others said they felt stifled as progress in such cases was contingent on availability of woman constables. The officials said they were also intimidated by women suspects who threatened to accuse them of molesting them. Some said they struggled to crack cases of sexual harassment, adultery and rape among others due to paucity of effective communication.

A large crowd had gathered on McLoed Road on September 17 as word spread that an ASI had been coercing a woman to board a rickshaw. After a few people intervened on her behalf, the ASI told them that the woman had been nominated in an FIR and he was trying to escort her to a court. He said he had asked for the assistance of a woman constable to no effect. The ASI said he was escorting the suspect from a women police station to the court. He said she had fled after they had stopped at a filling station.

IO Khalid said officials found it extremely difficult to interrogate women suspects as courts rarely granted their physical remand. He said this tended to compromise effective interrogation of suspects.

ASI Nadeem, another IO, said women seemed to have the freedom to commit crime at will. He said officials themselves felt vulnerable while questioning women suspects.

The ASI said "accusations of molestation hang like the sword of Damocles over our heads." ASI Nadeem shed light on scores of instances where women suspects had accused IOs of harassing them in a bid to influence proceedings. He said officials found it arduous to defend themselves against such accusations as few people were receptive to what they had to posit.

SI Zameer, another IO, said officials tended to depend on women officials with regard to cases of crime involving women.

He said this impeded effective investigation. SI Zameer said a woman constable was needed to frisk them. Reinforcing the quandary with a hypothetical situation, he said a woman suspected of being a drug mule had to be nabbed quickly. SI Zameer said the time taken to request lady constables to arrive on the spot would result in loss of crucial evidence in such an instance.

SI Munir, another IO, said lack of effective communication was another factor that had an adverse impact on the front.

He said it became even more profound in molestation, adultery and rape cases. SI Munir said officials found it extremely discomforting to probe such cases and authenticate routine details such as criminal histories and offences committed.

Investigations SSP Rana Ayyaz Salim told The Express Tribune that 16 women SIs who had recently graduated from the Sihala Police Training School had joined the wing. He said their induction would remedy the problem.

Published in The Express Tribune, October 9th, 2015.
COMMENTS
Comments are moderated and generally will be posted if they are on-topic and not abusive.
For more information, please see our Comments FAQ