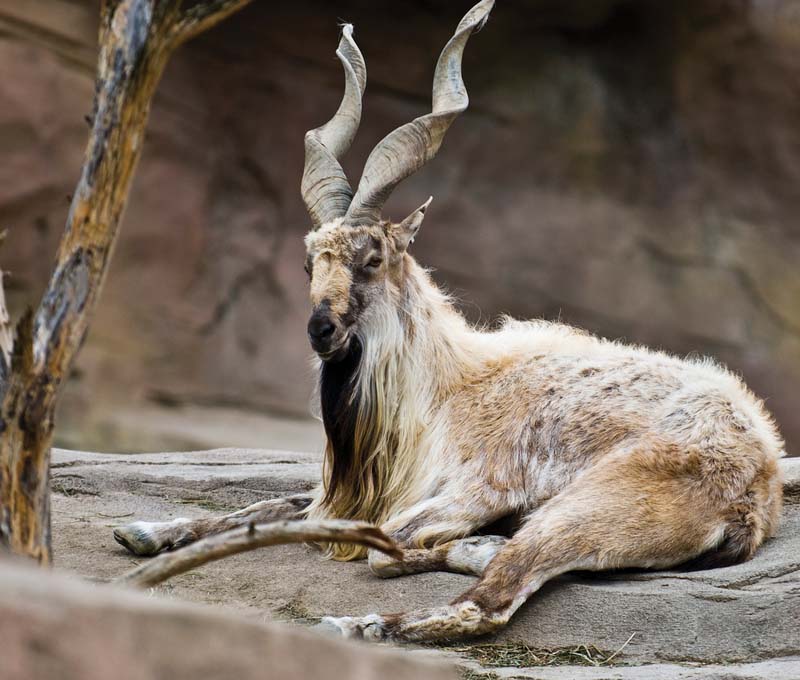 ---
PESHAWAR:



Every year, the Khyber-Pakhtunkhwa Wildlife Department allows people to hunt Markhors, a near-threatened species, in Chitral and Kohistan in exchange for thousands of dollars.




The national animal of Pakistan, these wild goats are hunted mostly by foreigners.

The Markhor is found in Afghanistan, Northern Pakistan, Kashmir and its surrounding areas. The international Union of Conservation of Nature (IUCN) declared it as an endangered animal in 1998. However, it was down listed to the category of 'near-threatened' in 2015 as there are official claims that the number of animals has increased due to trophy hunting. Hunters pay large sums of money for game in the region, while the locals use this money to fund developments in the area, in turn securing the population of Markhors as well.

According to the data collected by K-P Wildlife department in 1993, the population of Markhor was merely 275 animals throughout the province. However, that number is currently over 3,500. "The Markhor is a blessing for the native people. Previously, the animal was hunted for its meat, whereas now they are protected. This helps increase their population," Sardar Ali Shah, Chief Conservator of Wildlife told The Express Tribune.

Trophy hunting began in 1998. Since Markhors were an endangered species at the time, only four permits were granted according to Convention on International Trade in Endangered Species. "The K-P Wildlife Department is now planning to enhance the number of permits to 24, since the locals of the area have now started to preserve the animal," added Shah.

For 2015, the department will continue with the allotted four permits. Three will be given out in Chitral and one in Kohistan. Last year, a single permit sold at US$103,500 in Chitral. According to the officials, 80% of the funds recovered from the hunt are provided to the community for development projects determined at their will.

The wild goat with heavy horns, a main attraction for many hunters, has a maximum of eleven years of age and was being hunting mercilessly by the locals for meat in the past due to which its number was on the decline. "When it is over seven years old, the animal becomes weak and cannot even take the load of it horns due to which not only the locals hunt them, but they become easy prey for predators," said the chief conservator. He added it is due to this reason that the hunters can hunt a Markhor of an age not less than seven years.

Published in The Express Tribune, October 7th, 2015.