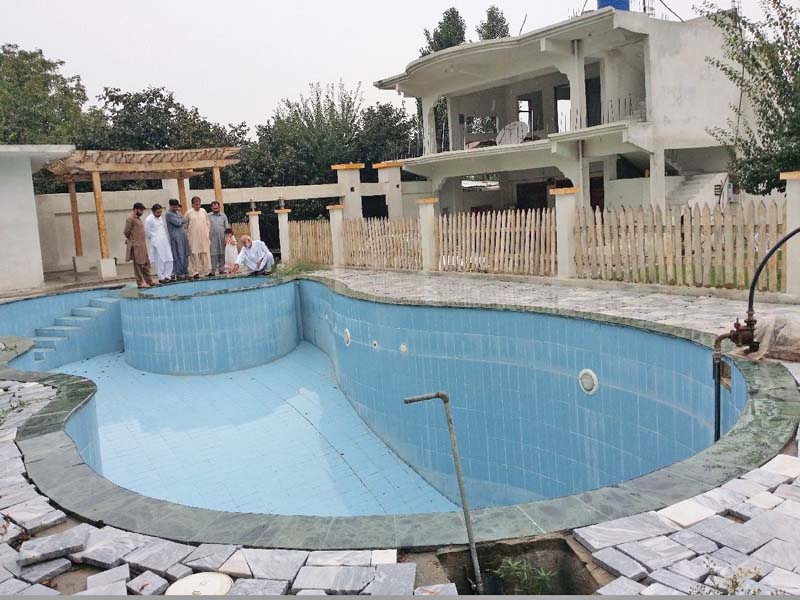 ---
MINGORA: When he returned to Mingora after 30 years in 2000, Feroz Shah found his hometown being crushed under the feet of radicalisation. Not one to be deterred, Shah took it upon himself to slowly reclaim the space he considered home.

Since his was an area which used to be inhabited by a more liberal mindset, Shah wanted to hold on to how things were and he tried. However, his steps were thwarted more than once. "In 2009 I was threatened by militants and was later picked up by security forces," Shah tells The Express Tribune. "[The militants] kept me captive for a month and tortured me for being a liberal; they let me go later."

Nevertheless, the threats and torture did not hold Shah back. He continues to hold dialogues with locals over extremism.  These include discussions on how some of the ideologies adopted locally originate from various clerics in the region. Shah says he has hardly passed primary school and does not like the "scholars" of the area as
he believes they help people go astray.

From the city by the sea

Shah, now in his 50s, lives in Balogram village, Mingora. He left his hometown at the age of 16, in an attempt to run away from the strict rules of his household which was run by his father. He started living in Karachi where he got a job at Pakistan Steel Mills.

"I was a teenager full of energy and could not take the pressure at home. I ran away to make a living on my own." But Shah did not turn his back forever, he returned to his village with his wife after he retired. His two sons are settled abroad while he takes care of his lands in Balogram.

Shah says he has big plans for locals. Presently, he is getting a school constructed for girls in the area. "We have entirely ignored half of our society by overlooking women; we need to educate them and liberate them from manmade views."

A dip in the wild side

Shah's lifestyle is a reflection of his ideas – somewhat different from his neighbours.

Having moved away from the beaches in Karachi, he made sure he and his wife had a place to take a dip in. Shah has built a swimming pool, making his house somewhat a local attraction.

"People would laugh at me when the pool was under construction, but now they are stunned to see the complete structure on their visits," Shah tells The Express Tribune. The structure cost him around Rs3 million and there is more work to be done in addition to the blue tiles and four water massage seats.

Unlike other big cities, it is not common to see lavish structures like a swimming pool in Swat.

Since the pool has made Shah's house famous, multiple television channels have asked to let them shoot on the premises. However, he has refused the offers, saying, "It is for my personal use; my friends and colleagues may come and enjoy with their families."


Shah tries not to just talk about liberation, but applies it in his life, be it with educating his children, opening a girls school or that his wife has the keys to the family sports car. Shah does not know how to drive; his wife took lessons in Peshawar. "My wife and I go on a drive
every evening."


Published in The Express Tribune, October 5th, 2015.