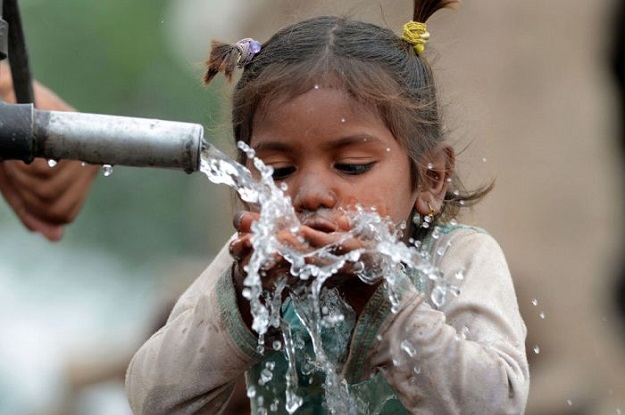 ---
PESHAWAR: The Khyber-Pakhtunkhwa government has given the green light to a drinking water policy for the province.

This was among the diverse menu of concerns that were discussed at a Cabinet meeting chaired by Chief Minister Pervez Khattak at the Civil Secretariat on Thursday.

Speaking at a news conference after the meeting, Minister for Information Mushtaq Ghani informed the media about key decisions taken during the moot.

"The new drinking water policy was formulated by the public health engineering department," he said. "It was backed by various stakeholders - including UNICEF, the Rural Support Organisation Network and World Bank."

"A large section of the province obtains drinking water from underground resources," he said. "These resources are rapidly depleting."

He said laws on water usage will be devised. The K-P government will spend 10% of the annual development programme (ADP) funds to provide clean drinking water to the public.

Vote of confidence

The Cabinet also approved an amendment to the K-P Local Government Act 2013. Under the approved changes, if a nazim or naib nazim fails to approve development funds from the council, 20% of the members of the council will have the right to ask the nazim to take a vote of confidence from the district council. If the nazim or naib nazim does not secure the vote of confidence, he or she will no longer assume public office.

Amendments to the K-P Medical Teaching Institute Reform Act 2015 were also approved during the meeting.  As per the changes, the chairperson of the board of the governors of medical teaching institutions can appoint the dean, director, medical directors, nursing directors and finance directors of the hospital.

The Cabinet has also removed the condition of obtaining an NOC to establish a factory in K-P. However, such certificates may be required for those who want to set up factories which produce arms and ammunitions and radioactive substances.

Cracking up

Minutes after the meeting began, employees working near the new building adjacent to the Cabinet room heard a loud bang. This triggered  panic. It was later revealed the eastern portion of the building slipped to the ground and cracks had emerged in the four-storey building.

"I was making tea on the top floor when I heard the sound," said Awal Khan, staff at one of the departments in the building. "I rushed downstairs and noticed other people were also coming out of their offices."

An official of the excise department told The Express Tribune they had informed the Communication and Works department about the cracks in the structure.  "However, they did nothing to address the situation," he added.

C&W Chief Engineer Fazli Kabir initially denied the incident. He called the SDO of his department, Mehdi Raza, to inspect the building who confirmed there had been a movement in the  expansion joint in the building.

Published in The Express Tribune, October 2nd, 2015.