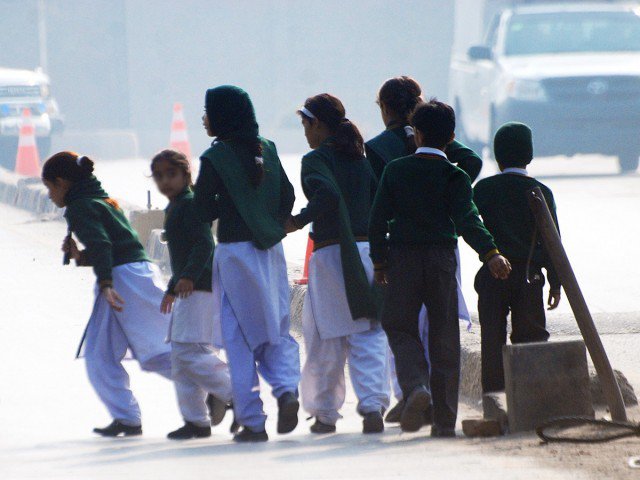 ---
LAHORE: As the last date to pay school fee approaches, it has been alleged that some schools have not complied with the government's directive to lower charges.

Sahar Saleemi, one of the many parents who had taken part in protest demonstrations against the fee hike, said complying with the government's instructions, some schools had issued revised fee vouchers before Eid holidays. Saleemi said others had failed to follow their lead.

She said some parents who had approached schools had been provided the vouchers. Saleemi said those who had not inquired about the vouchers had not been given them.

Some parents revealed on a Facebook page that they had been informed that they would have to pay the fees for which vouchers had been issued by schools. They said schools had told them that they would adjust fee differentials later.

The Punjab Private Educational Institutions (Promotion and Regulation) (Amendment) Ordinance 2015 promulgated earlier this month ordered schools to refund excess fees charged within seven days.

The ordinance further stipulated that educational institutions found violating the ordinance would be fined a minimum of Rs100,000.

DCO Muhammad Usman had established a complaint cell where parents could report noncompliance. The DCO had tasked ACs to address their grievances.

DCO Usman remained unavailable for comments despite being contacted several times.

Model Town AC Abdullah Nayyar told The Express Tribune that he had been contacting schools that had not issued revised fee vouchers in accordance with the ordinance. He said that some schools were confused about what the passage of the ordinance entailed. Nayyar said that they had started issuing revised vouchers after being contacted.

He said that the seven-day deadline had not been met due to Eid. Nayyar said that a decision regarding fining schools would be taken by the provincial government after the deadline had expired.

Published in The Express Tribune, October 2nd, 2015.